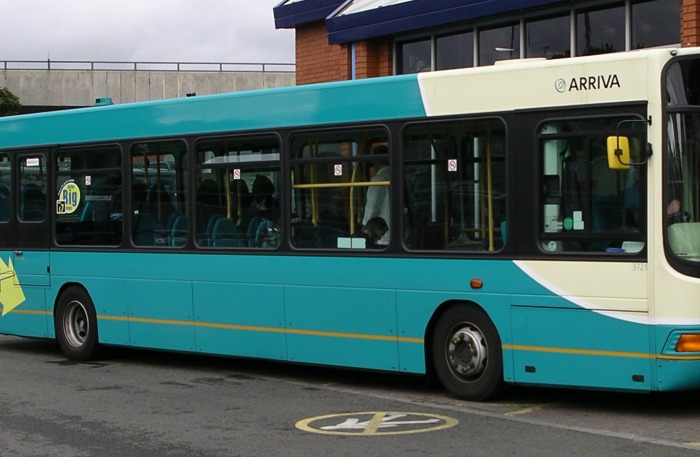 Bus users in Crewe and Nantwich face another NINE days of disruption in December as Arriva drivers and engineers increase their industrial action.
Unite and GMB unions have announced 24-hour strike action in December on the 4th, 7th, 12th, 13th, 14th, 20th, 21st, 22nd and 23rd.
This will cause major problems for many in the run up to Christmas who rely on buses for their shopping and journeys to town centres.
The next 24-hour strike previously announced will be this Monday, November 20, and another on Monday November 27.
Phil Stone, regional managing director for Arriva North West, said: "Arriva tabled a further improved and final offer for our drivers at a meeting with UNITE and GMB.
"We have listened to the Union and responded positively by offering a one-year pay deal that ensures the hourly rates of all our drivers remains highly competitive within the industry.
"The offer for Merseyside is 2.6% rising to 3% after 6 months.
"This is now the fourth improved pay offer that Arriva has made since commencement of the strike action.
"It is a fair pay deal for our drivers, and one that importantly ensures the long-term sustainability of the business going forward."
But Unite regional officer John Boughton said Arriva's latest pay offer was "overwhelmingly rejected" members.
And he said the company is aware of the deal that would settle the dispute.
But Mr Stone added: "In the interests of our drivers and our customers, we have recommended that the union undertakes a confidential postal ballot for the membership facilitated by ACAS, the costs of which Arriva will cover.
"But the Union have declined this, and have confirmed they will be doing a consultative ballot at each garage next week.
"The Union has planned 11 more days of disruption for our customers.
"We hope this generous pay offer will be accepted and bring an end to the strike action."
On industrial action days, there will be no planned Arriva bus services throughout Cheshire as well as in Merseyside, Greater Manchester and Lancashire.
There are no changes to services operated by Arriva Buses Wales.
For any specific questions regarding your local bus service please contact customer services on 0344 800 44 11.