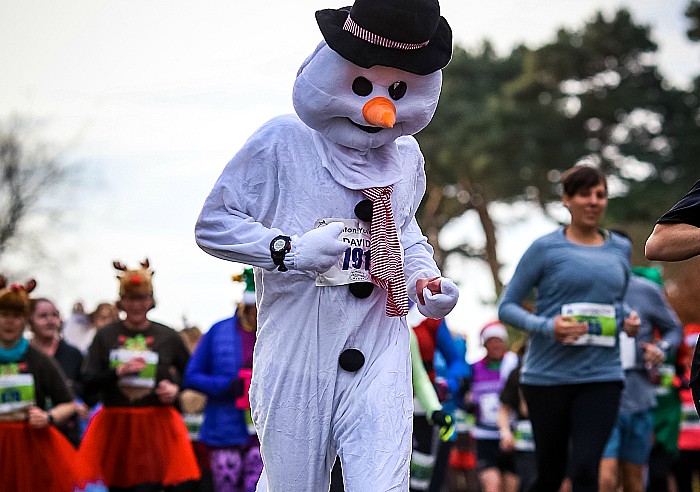 A team of Nantwich solicitors will be switching wills for muddy hills when they tackle the ninth Tatton Yule Yomp race for charity.
Hibberts Solicitors have sponsored and supported the race since it began.
This year race director and managing partner Stewart Bailey will be joined by six colleagues on the start line for the tricky trail run which raises thousands of pounds for charities.
Anne Walley, Karen Witter, Ian Hamilton-Fey, Tara Crisp, Tracy McVeigh and Karen Tomlinson from Hibberts will all be taking part.
The 10km race is staged at Tatton Park on December 10, and is set to attract 1,500 runners having grown from an original 300 entries
Stewart said: "Hibberts Solicitors is delighted to be supporting this great event once again.
"Its popularity has just grown and grown, selling out early every year even when we have increased the number of runners.
"It raises more than £25,000 a year for local charities, which this year are East Cheshire Hospice, neurological care and education provider David Lewis and the Carers Trust 4all.
"It's a very friendly race, and while people do race for prizes there's lots of festive fancy dress too.
"It's also a lovely location for runners and their families to come down, support the runners and walk around."
For more information on the Tatton Yule Yomp visit www.tattonyuleyomp.co.uk