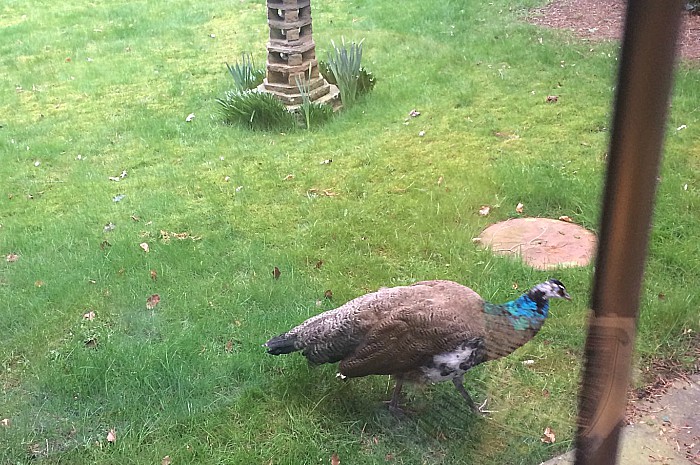 The mystery behind a peahen roaming the streets in Nantwich for several weeks is ruffling a few feathers.
Residents living in the Mount Drive and Crewe Road area of the town have noticed the bird patrolling their gardens and local streets.
And it even prompted a police appeal, when Cheshire Police tweeted: "We have had a report of a loose peacock in the Mount Close area of Nantwich. please call 101 and quote inc. no 454 if you have lost yours."
It's not clear where the bird has come from and who is its original owner.
One local resident Maurice Mogg, of Crewe Road, said he first noticed the creature earlier in the year.
He said: "She came to me last March for a few days then moved on to Woodland Avenue.
"I hadn't seen her for a few weeks!
"Ironically, she's from around the Peacock area – and not wanted or missed by its owner, obviously.
"They are quite independent birds and find an environment in which they are happy.
"This one clearly has Romany blood in her!
"But there's no need to call RSPCA – they know she is happy."
If you know someone missing a peahen, wing us an email on [email protected]