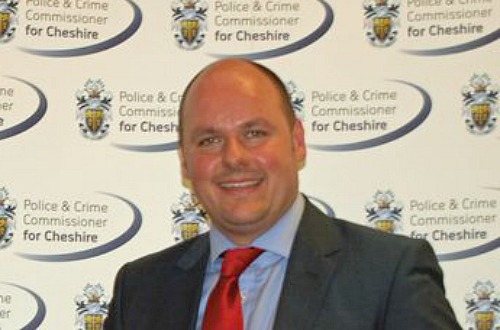 The Cheshire Police and Crime Commissioner has set down a challenge to the Chancellor to provide fair funding for Cheshire's police force.
David Keane has issued an open letter outlining the challenges that could be posed by a "woeful" flat cash settlement.
The call comes as Cheshire Constabulary is faced with finding a further £13 million worth of cuts to services over the next three years.
The force has made more than £60 million cuts made over the last seven years.
And the warning is more cuts will "likely impact frontline services in the heart of Cheshire's communities".
"As budget cuts bite deeper due to austerity – and if the Government refuses to listen to the people of Cheshire – we will be faced with making some incredibly difficult decisions when it comes to the future of the force in Cheshire," said Mr Keane.
"And the responsibility for this rests with the Government.
"That's why I'm calling on the voices of the people of Cheshire to be heard in the corridors of power before it's too late."
The Commissioner has called on the Cheshire community to back his call for fairer funding, to protect plans to ensure a local police presence is available to everyone.
"When I was given the honour of being elected Cheshire's Police Commissioner, I made a promise to fight for the people of Cheshire.
"I'd encourage everyone who cares about their safety and security, and that of their communities and their families, to join me in making sure that our collective voices are heard when it comes to a fairer settlement for Cheshire Police.
"Whilst the Budget sets the agenda for the nations finances, a lot of the detail is yet to be decided, hence the need for us to carry on fighting for a fairer deal for Cheshire."