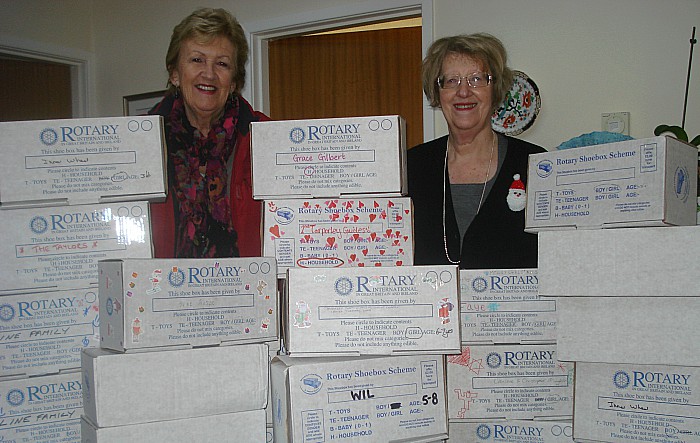 Inner Wheel Club of Crewe members have been filling and collecting shoeboxes as part of the Rotary Shoebox Scheme, writes Jonathan White.
Other local groups have contributed to the scheme are Haslington Boys' Brigade, The Dingle Primary School, Vine Tree Primary School, Rotary Club of Crewe and various individuals.
This year has been a bumper year with 247 boxes filled and sent.
The shoeboxes will be distributed to children and teenagers in Eastern European countries.
Anne Thompson, Joint President, Inner Wheel Club of Crewe, said: "Thinking of youngsters receiving no presents on their birthday or Christmas made us sure this was a project we would adopt this year."
Inner Wheel is a group of women who meet once a month for a meal and to decide on various charitable projects.
For further information visit https://www.innerwheeldistrict5.com/
(Pic by Jonathan White:  l-r – Anne Thompson, Joint President, InnerWheel Club of Crewe, and Sue Protheroe, Treasurer, Inner Wheel Club of Crewe)