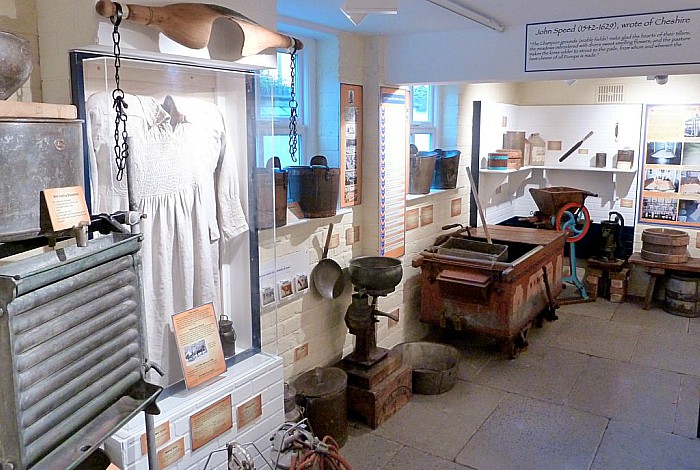 The Cheese Room at Nantwich Museum has been redecorated and redesigned thanks to a grant from Nantwich estate agents Baker Wynne & Wilson.
Volunteers led by museum manager Kate Dobson cleaned and repainted the room and researched and designed new display boards and labels for a range of artefacts.
Kate praised their work, saying: "The project was only made possible as a result of the hard work and dedication of a group of volunteers."
Visitors are guided through the information panels, which describe the history of local cheesemaking.
A timeline identifies when the Navy only used Cheshire cheese, the first dairy school was established, and the first annual cheese show in Nantwich took place.
This went on to become the most important cheese show in the country.
The secrets of making Cheshire cheese are revealed through displays and a film illustrating the supply of milk from Higher Farm, Byley to local maker Joseph Heler Ltd.
A range of artefacts brings the display to life and includes a milk cooler, churns, vat, curd mill and press.
In pride of place, is the silver Dutton Cup presented in 1895 to farmer John Dutton by Cheshire Dairy Farmers Association at Nantwich Dairy Show.
Throughout the exhibition, a Mouse family poses questions about cheesemaking and the exhibits, whilst visitors can also test their knowledge of cow breeds!
Admission is free to the museum and exhibition.
Contact Nantwich Museum on [email protected], call 01270 627104, visit www.nantwichmuseum.org.uk, https://www.facebook.com/nantwich.museumoffical/ https://twitter.com/NantwichMuseum