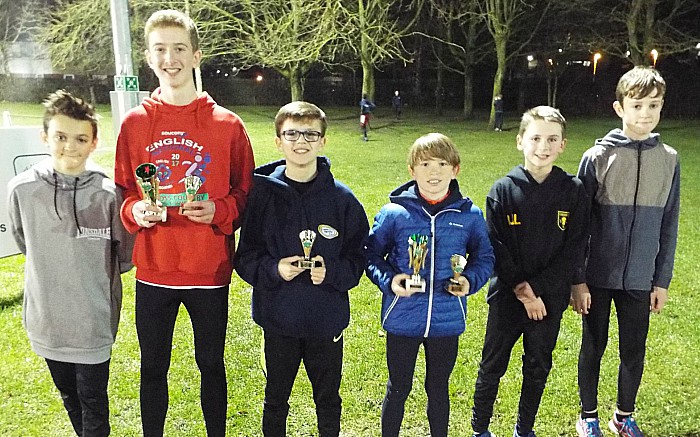 Crewe and Nantwich Athletics Club runners have picked up awards in this season's North Staffs cross country league.
The Under 13 boys team finished in 1st place, with Jake Wilson scooping the trophy as individual winner.
Oliver Atkinson was second placed individual in U13 boys.
Other U13 boys who helped the team win were Elliot Davies-Hayes, Oliver Ibbotson, Isaac Leydon, Jack Harrison and Kacper Mikulski.
U11 girls were the second placed team, athletes who ran were Sophie Harding, Lucy Salter, Ruby Johnson, Hannah Holding, Evie Crighton and Sofia Preece.
And the U11 boys team were also second. Individual second place runner was Harry Parker-McLain and he was joined by Archie Varley, Alfie Carter, Frankie Simpson, and Daniel Knight.
In the U15s boys, Raif Serif earned an individual second place overall.
And in U17 men, individual joint winner was Will Kesteven and the team finished third.
Will was joined by Corey Matravers, Daniel Lloyd, Peter Selby.
The fourth and final cross country at Staffordshire University was cancelled due to weather conditions making the course unsafe.