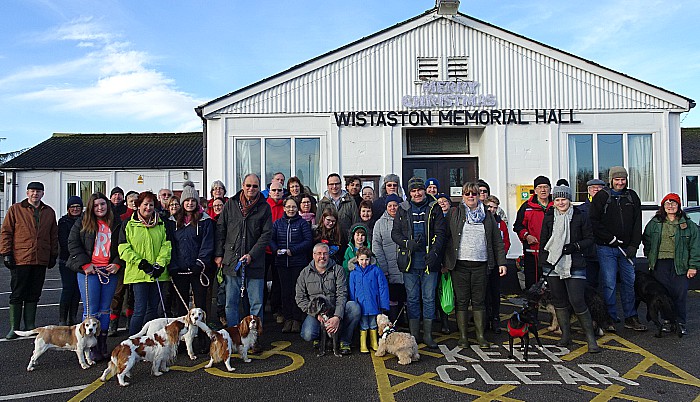 More than 40 Wistaston walkers and their dogs enjoyed a gentle stroll on Boxing Day 2017, writes Jonathan White.
The annual event was organised by Helen Gould, a member of the Wistaston Community Council.
The route lasted for 90 minutes over three miles of glorious fields in and around Wistaston.
Helen said: "It was the best turnout ever on a beautiful morning in Wistaston.
"We all enjoyed the chat and met some new dog walking friends.
"We hope to see you all again on Boxing Day in 2018."
Wistaston Community Council organises the annual Wistaston Fete, Flower and Produce Show, Christmas Concert and November Fireworks Display.
They are keen to attract new helpers to help organise the Wistaston-based events.
Visit www.wistastoncommunity.co.uk for further information if you would like to join.
A walking group called The Wistaston Wanderers meets every Monday and Thursday at the shops on Kings Drive in Wistaston for a one hour (7pm to 8pm) walk.
No commitment and it's free.
Children over 16 and friendly dogs are also welcome to join.
For details, visit https://en-gb.facebook.com/Wistastonwanderers/ for further information.
(pics by Jonathan White)