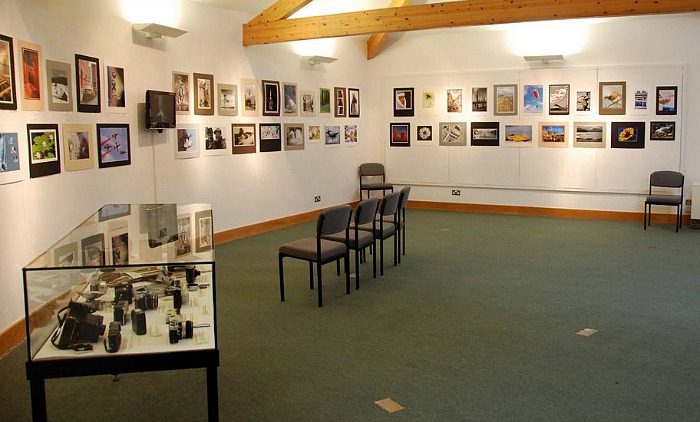 Nantwich Museum has announced its exhibition programme for 2018.
It features a wide range of art and historical subjects, as well as exhibitions in its Millennium Gallery.
Exhibitions include "Nantwich Civic Society at 50" until January 20, and "Aspects of Cheshire" by the Cheshire Artists Network (CAN), from January 24 to April 14.
Other events are as follows:
"A Life in Colour" by David Jewkes, 18 April–14 July.
"Welsh Row" by the Nantwich Museum Research Group, 18 July–13 October.
"2018 Nantwich Camera Club Photographic Exhibition," 17 October–5 January 2019.
There will also be exhibitions in the Your Space Gallery, as follows:
"Kaleidoscope 3" by Gordon Lancaster, until January 6.
"The Siege & Battle of Nantwich" by Keith Lawrence, 9 January – 24 February.
"The Face of Nantwich" by Cath Kelly, 27 February – 14 April.
Rotary Club's "Childrens' Art and Handwriting Competition," 17 April – 2 June.
"Nantwich Buildings" by Simon Bowler, 5 June – 21 July.
"Pathways" by Trisha James, 24 July – 1 September
"British Wildlife around Nantwich" by Cath Kelly, 4 September – 27 October.
"Representation of the People" by David Morgan, 30 October – 8 December.
Entrance to the museum and exhibitions is free but small charges are made for some special events.
Visitors are advised to check details before travelling to the museum to avoid disappointment.
The Pillory Street venue will be closed from Tuesday February 6 to Friday February 9 (inclusive).
Contact Nantwich Museum on [email protected] or telephone 01270 627104, www.nantwichmuseum.org.uk, https://www.facebook.com/nantwich.museumoffical/ or https://twitter.com/NantwichMuseum