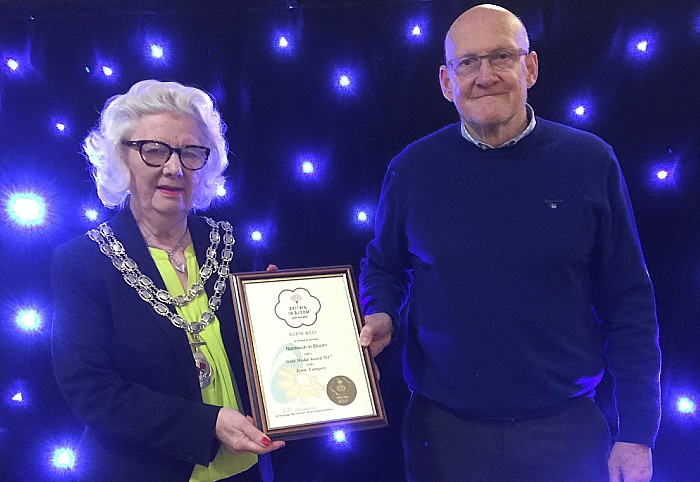 Volunteers of the Nantwich in Bloom team have been honoured by town councillors for achieving a Gold Certificate in Britain in Bloom.
Nantwich Mayor Cllr Penny Butterill receives the Gold Certificate from Tony Percival, chair of Nantwich in Bloom.
Tony thanked Nantwich Town Council for its continued support and funding at last night's (January 11) town council meeting.
Britain in Bloom judges this year praised the horticultural displays and the involvement of Nantwich businesses such as The Crown Hotel.
They were also impressed by the general ambience in the town with the result that Nantwich was in the top 6 in the North West.
Next year, the committee is hoping for later judging so that the planting and flowering will be more mature.
Councillors agreed Tony and the clerk should draft an open letter regarding the continuing problems of vandalism of flower beds and plants experienced on certain nights of the week.
PC Matt Stonier also praised Nantwich in Bloom volunteers in his report to the meeting.
(Pic courtesy of Ian Hope, council clerk)