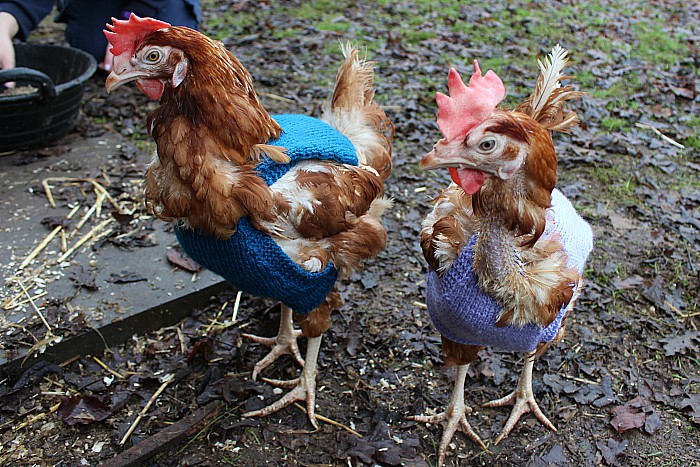 Bald hens are feeling clucky this winter – thanks to woolly jumpers knitted by warm-hearted Nantwich students.
The 12 hens are among the latest additions to Reaseheath College's mini zoo.
They are being looked after by staff and students at the college's animal centre.
But because they had never been outside before, their feathers were not well grown enough to withstand the January chill.
So wearing their new outfits, they have been able to enjoy their first taste of freedom in an outdoor enclosure with climbing frames and rope lines pegged with leaves.
It has been designed and built by members of the Free Voice Zoological Innovation Society, a student society which takes on practical and general projects.
And already the hens are laying eggs, which go to feed other animals in Reaseheath's collection.
They are just over a year old and were adopted from the British Hen Welfare Trust, a national re-homing charity for commercial laying hens which are destined for slaughter.
Reaseheath already has other poultry species including mini bantams and rare breed brahmas.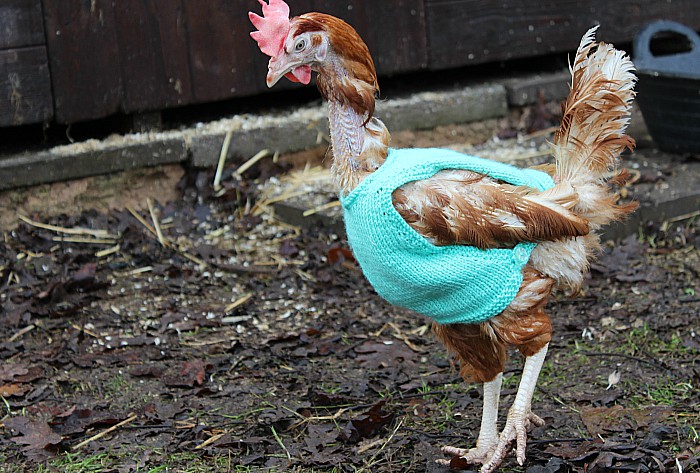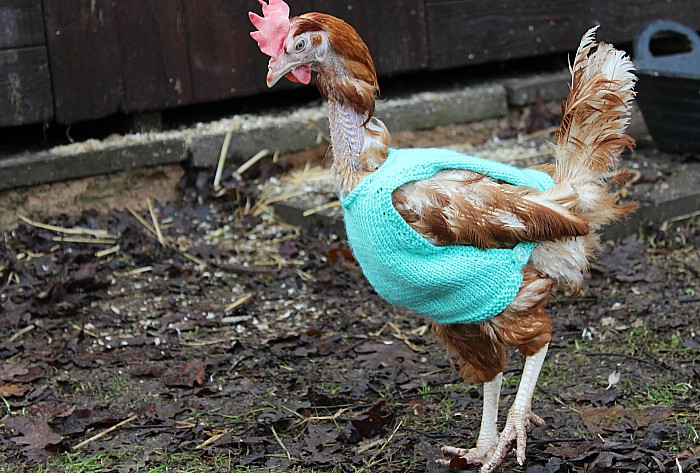 Head keeper Lauren Lane said: "I'm delighted how the students and their extended families rallied round to knit jumpers, and also with the high quality of the enrichment opportunities provided by our undergraduates.
"The hens responded very quickly by showing natural behaviour such as perching and scratching the ground, and will hopefully go on to enjoy long and happy lives with us."
The hens are regularly monitored by Reaseheath experts and the zoo's onsite vet.
The jumpers are worn by hens who have poor feathering and are removed at night when hens are indoors.
Francesca Taffs, of the British Hen Welfare Trust, said: "We're delighted to see how well the hens have settled in at Reaseheath.
"It looks like they're being thoroughly spoilt which is the kind of life we want for all our ex-battery hens.
"We also think they look rather fetching in their jumpers!
"While the jumpers are not something we would generally recommend for re-homer use, it's clear these little ladies are being monitored and cared for closely.
"They've got a great free range life ahead of them!"
Emily Allcock, a Zoo Management student, said: "This has been a really great project to be involved in.
"My mum thought I was joking when I asked her for help in knitting the hen's jumpers, but then she got involved too!"