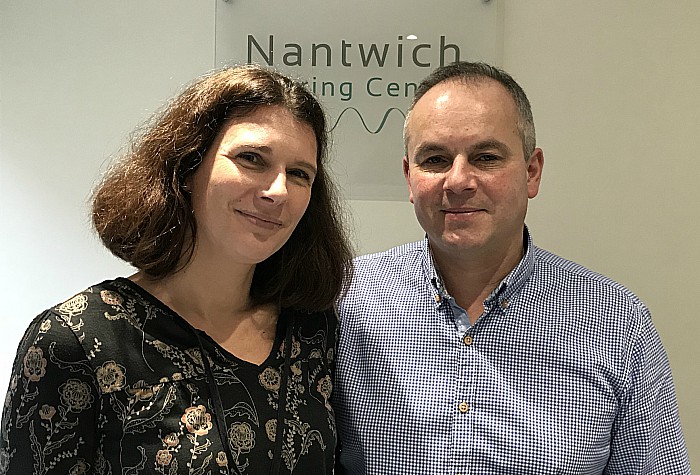 A Nantwich couple who run the Nantwich Hearing Centre have been fine-tuning their business thanks to a £15,000 makeover.
Now Helen and Alan Jackson plan to expand by helping those waiting months for treatment on the NHS.
The centre, on the town's Cocoa Yard off Hospital Street, was opened three years ago when audiologist Alan decided to go it alone after years working for larger organisations such as Bloom Hearing.
Since then, the couple who three children have never looked back.
And the centre underwent a £15,000 transformation over Christmas so they can offer even more services.
These include wax removal treatments for as little as £45 within days to help sufferers overcome the 12-week waiting list on the NHS.
Helen said: "We've invested in a lot of new equipment and re-configured the clinic so we can now offer services that are proving very difficult to access on the NHS.
"Ear wax removal is not a priority on the NHS, but for individuals who suffer from this it can be very debilitating, particularly for the elderly.
"It can be painful, severely reduce hearing, and is a very frustrating condition to live with.
"There has been a lot of research around hearing loss and how it can cause isolation and even dementia in older people.
"More people address problems with their eyesight, but they don't seem to take the same time and care with their hearing."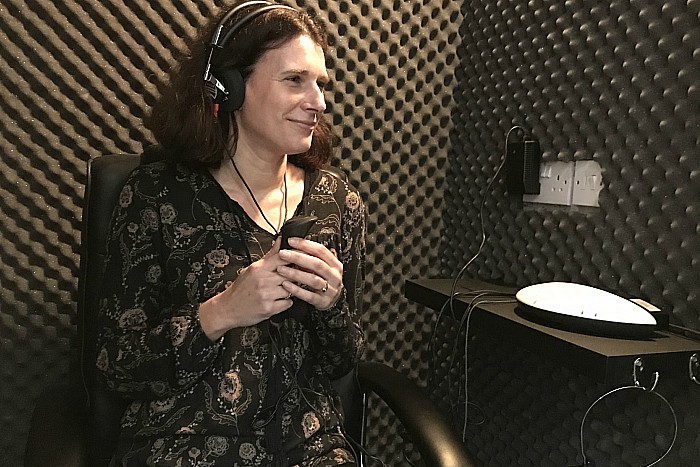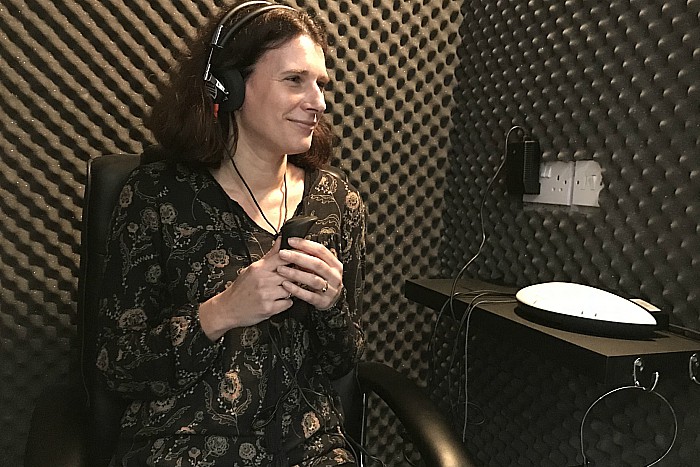 Now local GPs are beginning to refer patients to Nantwich Hearing Centre as demand soars for their service.
"We've had patients referred from Audlem and Haslington, and now we're getting them from Church View medical centre in Nantwich," added Helen.
The couple are now setting aside ear wax removal clinics every Tuesday and Friday to cope with the demand, and Helen is hoping to recruit a new employee soon.
They offer to types of treatment for ear wax problems, micro treatment and irrigation treatment.
"We take into account ear health history, and each individual case to work out what is best for the patient," she added.
"We have 200 patients with us who use hearing aids, and we make sure we follow up on every patient.
"We are totally independent, so we can choose the right aid for each patient without forcing them to choose from a limited brand range.
"It is a major adjustment for someone to start wearing a hearing aid, so we are there at every stage. We re-adjust every six months, we see each one as a long term relationship.
"We have patients now who have hearing problems because they do a lot of shooting, or motor racing, or are musicians!"
Some hearing aids now link direct to smartphones via an app, so patients can take calls and listen to music.
The centre is open Monday to Friday.
Ear wax treatment costs just £45 for one ear or £70 for two
For details and to book an appointment, contact 01270 611212 or email [email protected]