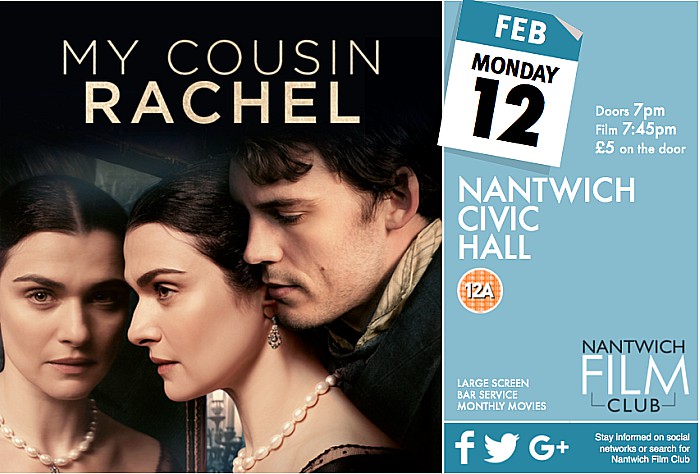 Nantwich Film Club is to screen My Cousin Rachel at Nantwich Civic Hall on February 12.
This dark romance tells the story of a young Englishman who plots revenge against his mysterious, beautiful cousin, believing she murdered his guardian.
But his feelings become complicated as he finds himself falling under the beguiling spell of her charms.
It takes at least 15 minutes for Rachel Weisz to appear on screen, but when she does it is a quiet, contained event.
Nonetheless, the effect of her face is a payoff akin to an explosion in an action movie.
Tickets are £5 and doors open at 7pm for a start time of 7.45pm.
Meanwhile, Nantwich Food Bank has received a cheque for £380 from the Nantwich Film Club.
The club's members have been bringing donations for the Food Bank over the past four months.
For anyone wishing to support the Nantwich Film Club, it meets at Nantwich Civic Hall on the second Monday of each month.
It shows a variety of international, foreign language and critically-acclaimed films.