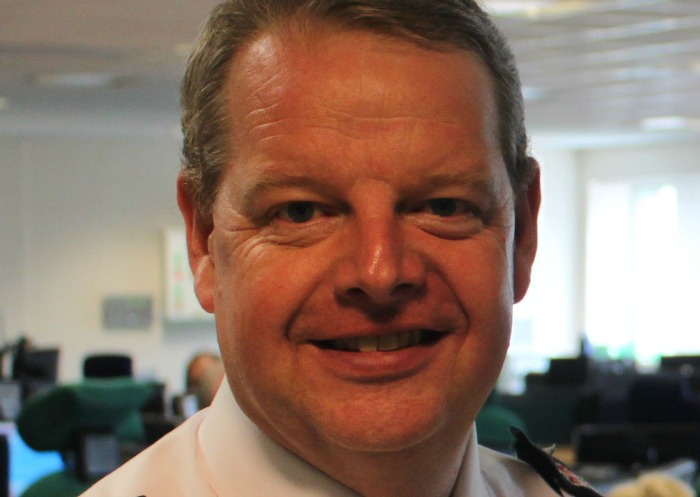 Cheshire Police's suspended Chief Constable Simon Byrne is to face a two-week gross misconduct hearing into a catalogue of allegations unveiled for the first time today.
In a 21-page report into his conduct, Mr Byrne faces allegations that he "berated and belittled" senior civilian staff and officers, and allowed his children to access his Cheshire Police iPad.
It also highlights allegations including failure to attend meetings and conferences without explanation, wasting public money and rail travel and hotels that had been booked for him.
And he is also accused of "bullying" his PA Jane Orme by "intimidating" and "belittling" her.
Police Crime Commissioner David Keane ordered and independent investigation into his behaviour following complaints received in 2016.
In August 2017, Mr Keane announced there was a case to answer and married father-of-two Mr Byrne, who was awarded the Queen's Police Medal (QPM) in 2016, was suspended.
In one incident, he is accused of taking part in a "competition among ACPO officers" to make an arrest which "served no policing purpose".
The report states that between May 2014 and March 2017:
"You lacked self-control and exhibited volatile, unpredictable and offensive behaviour.
"You displayed a short temper and a lack of tolerance and engaged in angry outbursts and aggressive attacks upon subordinate staff which created an intimidating, hostile and humiliating environment for staff in the 'ACPO office' and which you knew or ought to have known would cause distress and anxiety to members of Cheshire Constabulary."
Further in the report, it alleges he "exhibited daily mood swings" following the rejection of his application for the post of Chief Constable of Greater Manchester Police.
"You engaged in bullying behaviour towards Insp Kate Woods for a period of around a fortnight thereafter," says the report.
"Your mood swings were severe and unpredictable and you were unable to control yourself. Your behaviour and attitude was unprofessional and amounted to outright bullying which negatively impacted upon the team's morale".
And it also says he behaved in "an unprofessional and 'child-like' manner".
In one exchange, he is accused of being so angry he "began to spit, wave arms in the air and turned red in the face".
The gross misconduct hearing, under the Police (Conduct) Regulations 2012 Regulation 27A Notice, is set to be held in public from April 16 to 27, in Warrington Town Hall.
Full details of the hearing and the 21-page report are available here.