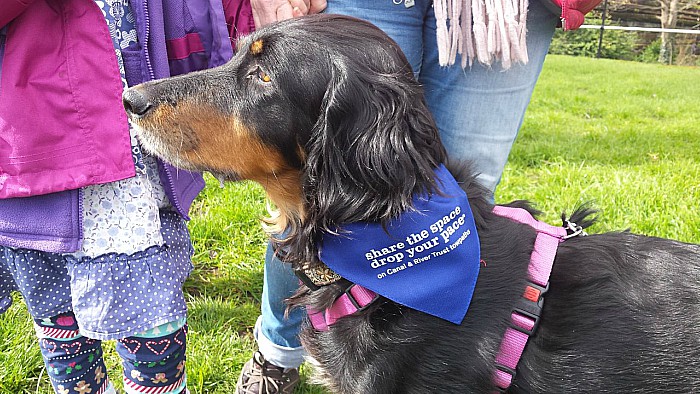 Dogs and their owners are being invited to join a mass morning dog walk along the Shropshire Union Canal in Nantwich on February 17.
The free Doggy-Do-Dahs event, from 10.30am, is being organised by the Canal & River Trust, the charity which oversees 2,000 miles of canals across England and Wales.
Meeting point for the event is the large wooden horse, close to Nantwich Marina.
There will be freebies on offer to both two-legged and four-legged walkers, including equipment and information on pukka ways to poop and scoop.
Ani Sutton, engagement manager with the CRT, said: "We would love to see anyone who has a dog and fancies bringing their pooch for a morning scamper along the canal with like-minded animal lovers.
"Dealing with dog dirt on the towpath is one of those perennial issues.
"What is the best way to dispose of doggy's do-dahs?
"Advice from our environmental experts recommends that dog owners always pick up the poo in a disposable bag and either place it in a suitable public waste bin or take it home.
"Grab it, bag it, bin it!
"Thanks to the work of the Canal & River Trust and our wonderful volunteers, last year this section of the Shropshire Union Canal, between Middlewich and Audlem, gained Green Flag status for the quality of environment and visitor experience, which makes it doubly important to keep the towpath looking tiptop for everyone."
For more information or to become a 'friend' or volunteer with the Trust, visit www.canalrivertrust.org.uk , ring 0303 040 4040, email [email protected]