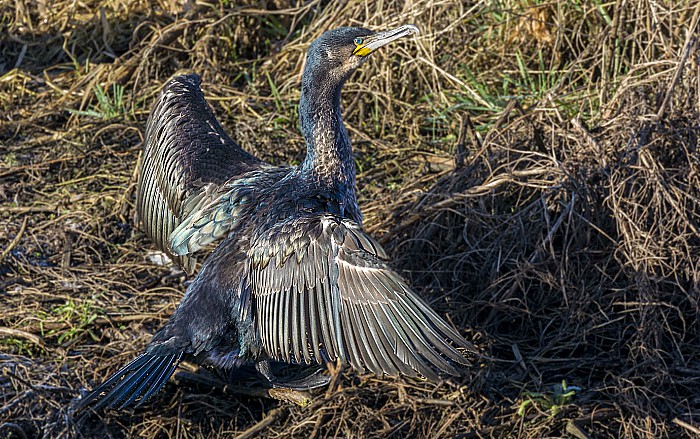 River Weaver in Nantwich continues to attract plenty of wildlife – as these stunning pictures of a Cormorant show!
Our latest riverside resident was captured in these images by local photographer Paul Topham.
Paul said: "Apparently he/she has been around for a few weeks!"
According to the RSPB, there are around 9,000 breeding pairs of these large waterbirds.
"The cormorant has an almost primitive appearance with its long neck making it appear reptilian," says RSPB.
"It is often seen standing with its wings held out to dry.
"Regarded by some as black, sinister and greedy, cormorants are supreme fishers which can bring them into conflict with anglers and they have been persecuted in the past. The UK holds internationally important wintering numbers."
We love to feature your pictures of wildlife and scenery in and around Nantwich.
Email us [email protected]
(pics provided by Paul Topham)