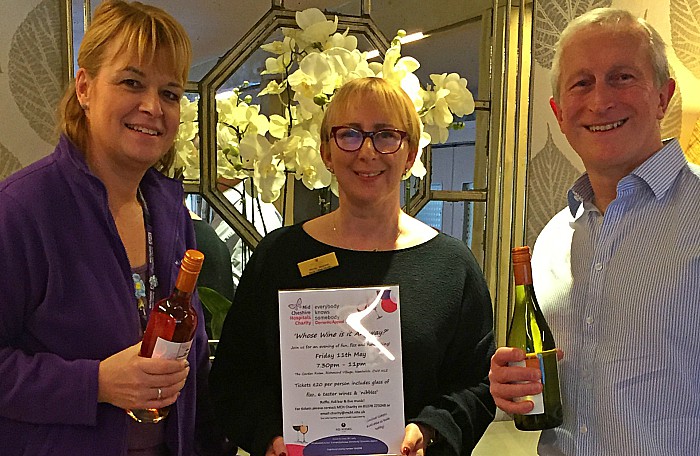 Mid Cheshire Hospitals Charity is to stage a wine tasting event at Richmond Village in Nantwich to raise funds for the 'Everybody Knows Somebody' Dementia Appeal.
The event will be hosted by wine experts from Rodney Densem Wines, based in Nantwich.
Mid Cheshire Hospitals Charity is appealing to wine lovers to get involved and support their appeal at the same time.
Wine experts will present six different wines from around the world in a fun and interactive way on Friday May 11 from 7.30pm.
All attendees will receive a glass of bubbly on arrival as well as nibbles, be entertained by live music and have the chance to take part in a raffle, all in the Garden Room at Richmond Village.
Carole Salmon, community fundraiser, Mid Cheshire Hospitals Charity, said: "The event promises to be great fun with the added benefit of raising money to support multiple projects across our hospitals that will improve the care and experience of people living with dementia.
"I'd like to thank Richmond Village for offering the complimentary hire of their stunning Garden Room, and Rodney Densem Wines for lending their expertise."
Tickets are £20 per person and all proceeds will go to helping make dementia-friendly improvements at Mid Cheshire Hospitals Trust.
Tickets are available from the charity office on 01270 273248. There is limited availability.
(Pic: Carole Salmon, Community Fundraiser for Mid Cheshire Hospitals Charity; Nicola Jackson, Senior Village Adviser, Richmond Village; Mark Jefferies, Brand Ambassador, Rodney Densems)