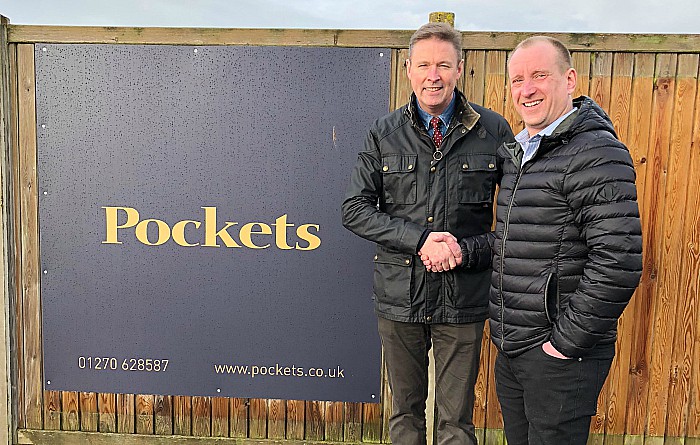 Pockets has been announced as a new Nantwich Town FC club sponsor.
The well-known menswear clothing specialist located in an iconic building on Pillory Street, in Nantwich.
With four other stores, Pockets stock some of the world's finest brands such as Moncler, C.P. Company, Hugo Boss, Belstaff, Paul Smith, Stone Island and Burberry London.
Pockets.co.uk is also a thriving e-commerce site, allowing customers to browse online and with occasional seasonal sale events to watch out for.
Anthony Preston, of Pockets, said: "Pockets are really pleased to sponsor Nantwich Town FC and it's a club we'll enjoy being associated with.
"We've put our advertising board on the outside of the stadium, so it can be seen not only by football supporters on matchdays, but also the parents and children that use the 3G pitch every day of the week.
"We're proud to have been trading successfully in Nantwich for many years and are grateful to the locals for their continued support.
"By sponsoring Nantwich Town, it helps keep our brand in the forefront of people's minds but also is a small way to give something back to the local community too."
Tim Crighton, director at Nantwich Town, added: "We're delighted to have attracted a brand such as Pockets to the club.
"They have an excellent reputation for top quality, something that the whole of our club is always aspiring to.
"We are looking forward to a fruitful relationship and are hoping to announce some further commercial partnerships shortly."