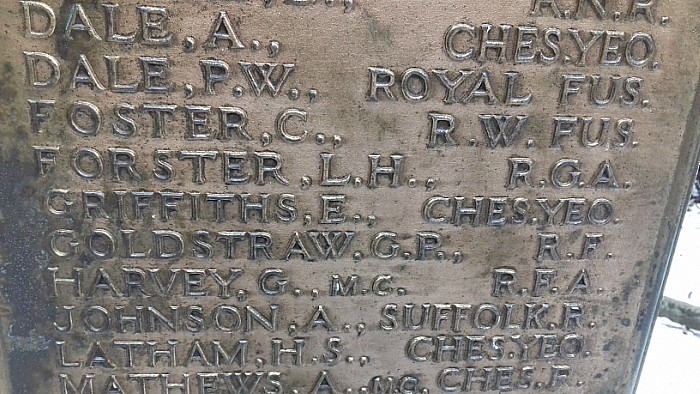 The family of a soldier killed in World War One will be at Malbank School in Nantwich for a moving memorial ceremony, 100 years after his death.
A War Memorial outside the school on Welsh Row details the death of Private Griffiths, who was a former Malbank pupil, during the Great War.
Pupils from the school visited WW1 battlefield sites in France and Belgium recently as part of a school trip as the nation commemorates the 100th anniversary since the end of the Great War later this year..
Now the grandchildren of Private Griffiths are travelling up to Nantwich for a special ceremony tomorrow (Friday March 9) to mark a century since his death.
Mark Brisbourne, Community Manager at Malbank School and Sixth Form College, said: "Private Griffiths was killed in action on 10th March 1918 and so almost exactly 100 years to the date his grandchildren will be coming into school to lay a wreath in his honour.
"I think that two of his grandchildren are coming.
"A number of our students who recently visited the WW1 battlefield sites in Belgium and France will be in attendance and one of them will read a poem he read by the grave of a war poet during that trip.
"It will be a very poignant service."
The ceremony is due to take place at 1.30pm at the front of Malbank School.
(pics courtesy of Malbank School)