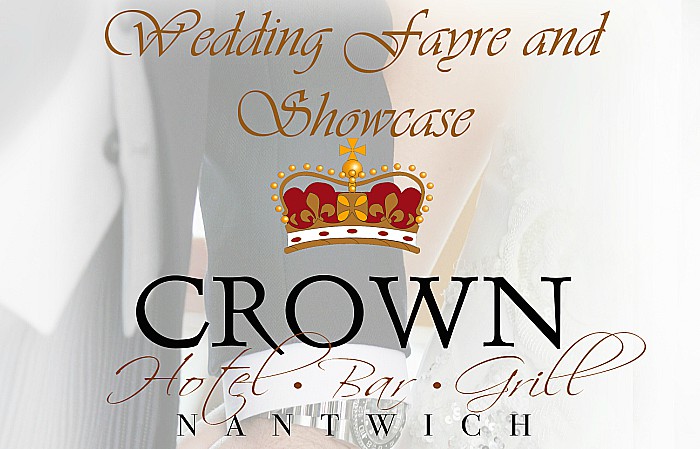 The Crown Hotel is to stage a wedding event and showcase in Nantwich next week.
Local suppliers and businesses will be on show for visitors during the day on Sunday April 15.
It's a wedding showcase event but also a fayre with all local suppliers.
Crown Hotel director Abbi Ellwood said: "We are taking a slightly unusual approach to this kind of event with having an opportunity for brides to participate in a 'try your perfect dress styling service'.
"It will give them the opportunity to try on dresses in a relaxed non-pressured sales environment."
One of the main suppliers supporting the fayre is Jacqui O Fairytale Flowers.
Jacqui is dressing the room in the theme of the event by using 'local flowers grown in Cheshire'.
Entry is free and visitors will enjoy a free drink on arrival.
The hotel's Minstrels Ballroom will be formally dressed and showcased by suppliers attending, and the Bridal suite and guest bedrooms will be available to view.
The bridalwear boutique will be offering a "try your perfect dress styling service".
Other local South Cheshire businesses taking part between 12pm and 3.30pm include:
Beauty – Missy's Beauty Boutique
Photography – Tim Jervis Photography
Bridalwear – Foundations of Nantwich and Caroline's occasions Bridal Boutique and
Menswear – Platt's Menswear and Formal Hire
Venue Dressing – Your Cherished Moments – YCM
Jewellery – Stella & Dot
Cakes – Bespoke Celebration Cakes
Cars – Barry & Barry Wedding Cars