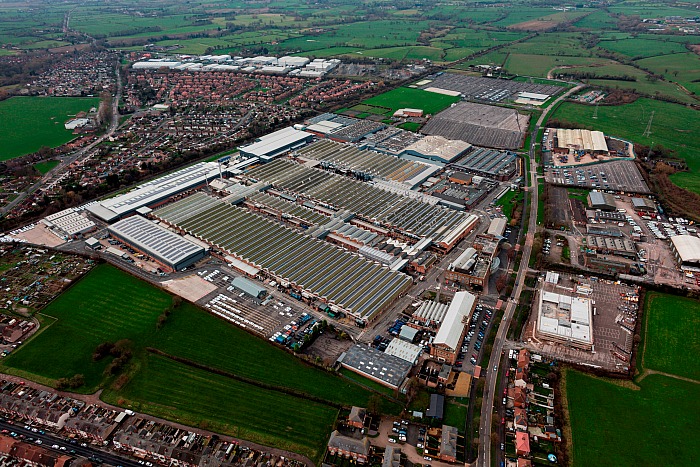 Workers at Bentley Motors in Crewe have backed industrial action over plans to close their defined pension scheme, union bosses have said.
Unite union members at the luxury car maker's South Cheshire headquarters on Pyms Lane took part in a consultative ballot with a 98% result in favour of strike action.
Unite members, including car production workers, senior staff and managers, backed strike action on a 92% turnout.
They claim the company's plans to change pension scheme could see workers losing tens of thousands of pounds a year in retirement income.
Unite chiefs say they will now make arrangements to hold a full statutory industrial action ballot which could result in strike action unless Bentley reconsiders its plans.
Unite regional officer Phil Morgan said: "This massive vote in favour of action demonstrates the anger and strength of feeling among workers over Bentley's pension proposals which could result in workers losing thousands of pounds in retirement income.
"Unite will now be making arrangements to move to a full statutory industrial action ballot which given the strength of feeling could result in industrial action in the coming months.
"The union has presented counter proposals to the company as an alternative to the proposed closure of the pension scheme.
"We would urge bosses at Bentley and its parent company Volkswagen to listen to the workforce and further engage in meaningful talks with Unite aimed at reaching a mutually acceptable position."
The proposals affect 1,200 of Bentley's workers in Crewe who are members of the Rolls Royce and Bentley pension fund.
A spokesman for Bentley Motors said: "Our people are Bentley's greatest asset and starting the full and open RRBPF consultation process has not been an easy step to take.
"We are looking at this now because of the significant growth in the deficit to over £500m in the last two years.
"We are fully committed to funding this deficit, which poses a significant financial challenge to our business.
"Whilst no decisions have yet been taken, we have to manage risk and ensure the sustainable future of the company and our colleagues.
"As part of the consultation, we will continue to look at affordable and balanced alternatives that provide our colleagues with secure and sustainable pensions.
"We are of course disappointed by the results of Unite's consultative ballot, which is not a ballot for industrial action at this stage.
"We will continue to work together with the unions to achieve the best possible outcome for the company and all of our colleagues."