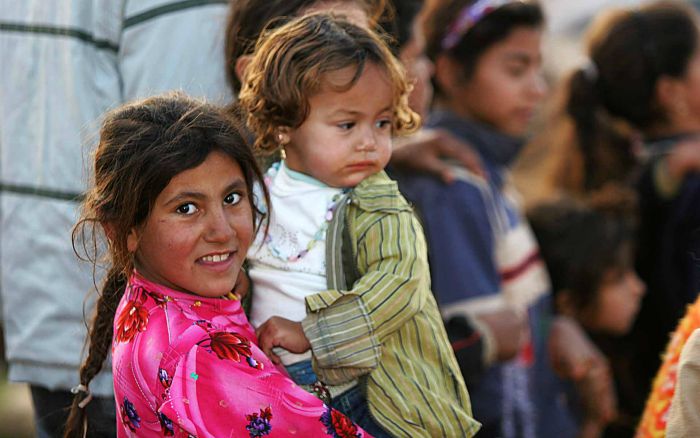 Churches Together in Nantwich is one of the first community groups to secure funding to support and rehome refugee families from Syria, writes Stephen Topping.
Cheshire East Council this week agreed to let community sponsors apply to rehome refugee families in the borough.
It comes after five refugee families the council resettled in the past year.
Churches Together in Nantwich is the first sponsor to be given the council's support for rehousing a family, while another group in Sandbach has registered an interest.
Dr Jill Appleton, from Churches Together in Nantwich, told Cheshire East Council Cabinet that it had secured a two-year tenancy for a three-bedroom home provided by the faith community.
"Churches Together in Nantwich has committed very seriously to the successful outcome for the family which we hope we will be privileged to receive," she said.
"We have a track record for successful and sustained community action, and we are delighted to be taken under the umbrella of [charity] Refugees Welcome to benefit from their experience, training, governance and volunteer management.
"You have already shown great compassion and rescued five families – that's 27 lives renewed and given a fresh start.
"Please allow us to build on your achievements and support our request for another family in Cheshire East."
Dr Appleton said that Churches Together in Nantwich had secured more than £10,000 to support the family, while further funding would be raised.
She added that two local Arabic speakers would help support the family, while Cheshire College South and West has offered training for English as a second language, and nearby schools and GP practices have supported the move.
Rev Helen Byrne, trustee at Refugees Welcome, told the cabinet that it is "the right time" for such community schemes, and Cllr Liz Wardlaw, cabinet member for health, said interest in the schemes is increasing.
Cllr Sam Corcoran, leader of CEC's Labour opposition group, said: "A few years ago I raised the plight of Syrian refugees at council.
"I'm very pleased to see that five Syrian refugee families have been welcomed to Cheshire East since then, and now there are potentially two more, and hopefully more after that."
Cllr Stewart Gardiner, CEC's equality and diversity champion, added: "I am very touched by what the two women who spoke to us today have said, and I think it's credit to them that they are doing this.
"I hope these people will be given every support when they arrive to integrate into the society in which they would be living."
Cabinet members agreed to support the application from Churches Together in Nantwich, and paved the way for future applications by designating authority for approving such schemes to CEC's executive director of people.
(Pic of Syrian refugees – under creative commons licence by Stobkcuf)