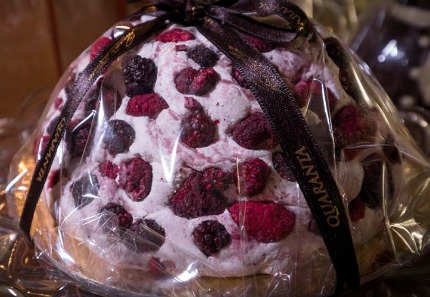 With the big day just 15 days away, have you got your Christmas Desert sorted yet?
If not, why not consider our novelty Mixed Country Berry and Cream Nougat Cakes? Packed with Almonds, Hazlenuts, Raspberries, Strawberries, Blackberries and Blueberries these make a delicious after dinner treat and are Gluten Free!
or…
For something truly special… why not indulge yourself in our Luxurious Red Wine Soaked Raisin Panettone's, these are the creme de la creme of Panettone's and are sure to bring a sparkle to any centre piece or table display.
Don't miss out, call in store and pick one up