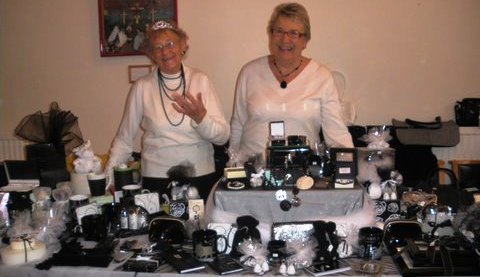 Almost £1,500 was raised at Wistaston Holly Fair in Wells Green Methodist Church.
The event, which attracted hundreds of people, included a raffle to win a hamper of fair trade goods.
There were refreshments such as soup, sandwiches and cakes homemade by members of the church, along with hot and cold drinks.
A number of stalls sold and displayed everything from the Kisii Project in Kisii Kenya, toys, jewellery, a black and white themed stall, homemade preserves, gifts, homemade cakes, second-hand books and Christmas crafts and gifts.
It raised £1,456 for church funds, and members hope to increase this with a coffee morning in December.
Myra Wood, Teresa Hoper and Pat Nott helped to co-ordinate the event.
Pat said: "The Holly Fair is a great community event, and we look forward to doing it every year.
"Wells Green members are very generous with their giving, and without their support, the fair wouldn't happen.
"We are a small group of people, who all work together as a team and that's what makes it so special."