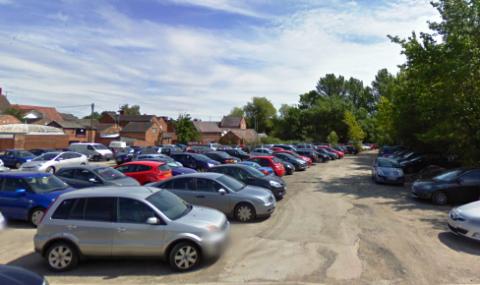 Nantwich's former gas works site will be closed off to the public from April 12, Cheshire East Council said today.
Closure of the land, used by many as a free car park off St Anne's Land, is to allow investigatory work to take place.
Cheshire East hopes to identify options for developing the site.
It will be closed to the public from 10pm on Thursday April 12, and there will be no access for vehicles, including cycles or pedestrians.
An alternative cycle and pedestrian route has been identified and copies of this route will be posted at key locations around the site and Mill Island.
Access to Mill Island will still be available via Queen's Drive.
Security fencing will be erected around the site from 6am on Friday April 13. The site is due to reopen at 6pm on Friday April 27.
Council chiefs urge people not to park along St Anne's Lane as residents require access to their homes and building contractors will require access during investigation works.
For more information about the closure and the alternative pedestrian/cycle and car parking arrangements visit www.cheshireeast.gov.uk and click on the Business and then Major Regeneration Projects tabs.
Nantwich Town Football Club's Weaver Stadium car park nearby is available for long-stay parking.
Parking at the club will be available between 7.30am and 6.30pm, Mondays to Sundays, except for home matchdays on April 7 and April 14.
Parking is at car owners' own risk and there is strictly no overnight stays. The rate is £1.50 a day,  or a weekly ticket of £6 can be obtained from the club shop (01270 621771).