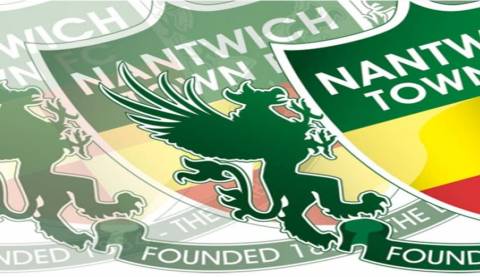 Nantwich Town have been found guilty and fined by the FA for breaching a rule over a player signing.
The club had failed to comply with a procedural rule concerning the signing of Brian Summerskill, the FA concluded.
The midfielder was signed on loan by boss Jimmy Quinn from Altrincham back in November 2011.
But he was played for 67 minutes in the fixture against Ashton United on November 5 without the appropriate FA clearance.
The game ended in a 1-1 draw, and the Evo-Stik League imposed a sanction under Rule 6.9 of deducting the point gained.
Nantwich Town appealed to the FA over the league decision but the appeal was dismissed by the FA at a hearing today (April 16) and the point deduction stands.
A spokesman for Nantwich Town said today: "The club appealed as we sincerely believe we had done everything within our power to ensure that the player was registered with both parties, as we had done in the past, but we were unfortunately unsuccessful at the hearing and so have been deducted one league point.
"Thankfully this has no outcome on either promotion or relegation and the club would like to sincerely apologise to the league, manager, players and supporters for this regrettable situation and assure everyone that steps have been taken within our administration process to ensure a repeat of this can hopefully be avoided in future."
The deduction leaves the Dabbers in ninth place in the Evo-Stik Premier League on 54 points from 40 matches, just ahead of 10th place North Ferriby on goal difference.
They are three points behind eighth place Rushall Olympic with two matches remaining.