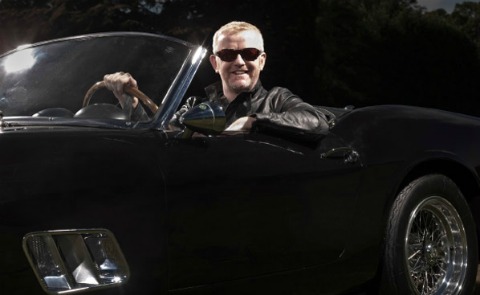 Council chiefs have welcomed the move to bring Chris Evans' CarFest North to Cholmondeley Castle, near Nantwich.
Thousands are expected to attend the festival of cars, music and food in the castle grounds on September 8 and 9.
Media mogul Evans has committed himself to the festival, say organisers, after the venue was pitched to him by Cheshire East Council.
Headline music acts Razorlight and Texas have already been lined up to perform.
Cllr Wesley Fitzgerald, Cheshire East Council leader, said: "This is marvellous news for Cholmondeley and Cheshire East as a whole.
"The council wrote to Chris Evans recommending Cholmondeley Castle as the ideal venue in the north for this prestigious music and motoring festival. And I am delighted that he has enthusiastically embraced our suggestion.
"I am sure CarFest North will be a memorable weekend and help raise valuable funds for the event's chosen charity, Children In Need.
"It will also be a boost to the borough's tourism, bringing many thousands of visitors into Cheshire East."
A spokesman for CarFesrt North said: "Some of the details are still being finalised but be reassured that Chris wouldn't put his name to something which didn't have some of the best cars in the world, amazing food and a host of great music and family entertainment.
"And there's still the chance to walk away with your own classic car."
Cholmondeley Castle hosts large festivals on a regular basis, with the popular Pageant of Power taking place next month June 15-17.
Tickets for CarFest North are to go sale this Friday May 4 from 8am.
For details visit http://www.carfestnorth.org
(pic courtesy of CarFest North)