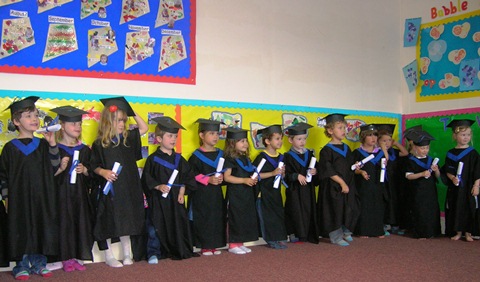 Youngsters at a Nantwich nursery were seen off to school in style when staff staged their very own graduation.
Dozens of pre-school children at Roundabouts, based in Willaston, enjoyed the event as they prepare to move up to primary school.
They enjoyed activities many had been learning for weeks during their stay at Roundabouts.
These included French with La Jolie Ronde's Nantwich teacher Kay Leydon, and dance with Miss Caroline's School of Dance & Yoga.
The three and four year olds made their own gowns and caps to celebrate their achievements at the popular nursery.
And staff presented them with their very own graduation certificates as proud parents looked!