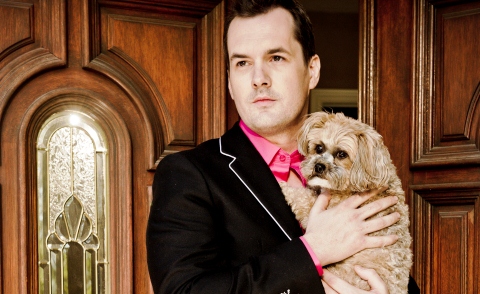 "He's an acquired taste," I was told. "You need to have an open-mind," added another.
These comments were designed to prepare me for my first experience of watching Jim Jefferies.
The way the stand-up Aussie comedy star ripped through his live show at Nantwich Civic Hall, it appears these were wise words.
Thankfully, I'm not easily offended – and Jefferies produced one of the funniest live one-man shows the town has seen for many years.
Yes, he is outrageous, even bordering on obscene at times.
But under all that tirade of unmentionable language and abuse seemingly aimed at all walks of life, there is quality, observational, cutting-edge comedy.
His side-splitting gags, including the memorable "God at the party" joke and the airplane seat saga, were delivered with impeccable timing, facial expression and intonation.
He delighted his fans with new, never-heard before material of his experience at the South African executive lounge and a certain Neil Diamond.
And there was still time to put the odd worse-for-wear heckler firmly down in their place.
Jefferies won't be travelling with a certain train company anytime soon, that's for sure – along with most of the 400-strong audience.
With a new US  TV show on the horizon, the 35-year-old's stock is rising faster than most on the comedy circuit.
So it's a testament to the promoters for attracting him back to Nantwich for the second time in two years.
If it takes off Stateside, it's unlikely he'll be back in South Cheshire.
But there's always his DVD…just don't try and edit it.