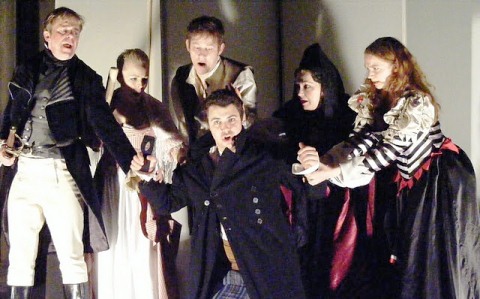 The Heritage Opera company returns to Nantwich this month with their production of La Boheme.
The popular group's take on the Puccini classic is sure to be a hit at Nantwich Civic Hall on October 26.
La Bohème tells the story of the lives and loves of four struggling artists living in a draughty garret in Paris in the 19th Century.
It charts the love affair of Rodolfo, a writer, and Mimi, his neighbour, as they eke out a living on the breadline.
Life is harsh, and they soon find you need more than passion to survive.
Heritage Opera is the North West's Professional Touring Opera Company, formed in 2006.
And it is returning to Nantwich after the massive success of their summer show, The Marriage of Figaro, in August.
La Boheme will be performed in 19th Century period costume, accompanied by solo piano, and sung in a new English translation.
Tickets for the show, which starts at 7.30pm, are £20, £18 concessions, £10 fo under 18s.
Contact Heritage Opera box office 0161 402 3272 or online booking at www.heritageopera.co.uk