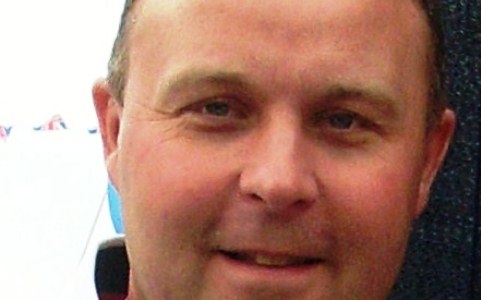 The family of tragic Nantwich car crash victim Rob Brereton have paid tribute after an inquest ruled his death was accidental.
Father-of-three Rob (pictured) was killed after his car lost control and hit a tree at 55mph on Marsh Lane, Nantwich.
The 36-year-old mechanic was driving with his wife Amanda back home to Huntersfield, Shavington, after a night out with friends at The Farmer's Arms in Ravensmoor when the accident happened on June 15 2012.
His sister Heather said the family, including his mum and dad Tom and Mary from Nantwich, is still coming to terms with the tragedy.
"We would like Rob to be remembered for the loving and caring man he was, he was the centre of our world," said Heather, who attended Friday's inquest into Rob's death.
"He was a precious son and a cherished brother. We are devastated we have lost him and we miss him more and more each day."
Rob, who left two young daughters and a son from a previous relationship, grew up in Knighton, Shropshire, before moving to Audlem in the 1980s.
"He had a love of motorbikes and enjoyed the freedom of biking, he was a mechanic and was a popular member of the community," Heather added.
"Never a day goes by without us missing Rob and his cheeky smile we will never forget him 'Our Rob'."
The inquest at Cheshire Coroner's Court was told the crash happened moments after Rob had overtaken his friends Andrew and Kelly Hassall, from Buerton, near Nantwich.
Mr and Mrs Hassall rounded a bend moments later and found Rob and Amanda's car had left the road and hit a tree.
Amanda spent four weeks in hospital after suffering 10 broken ribs, a broken wrist, along with fractures to the feet and knees.
She told the inquest she had no memory of what had happened.