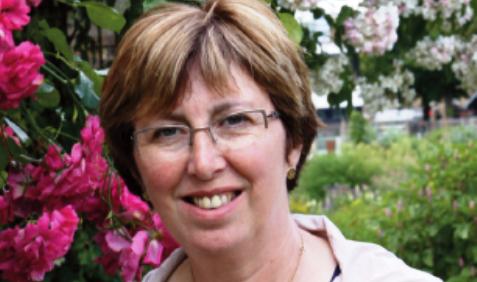 A literacy charity has appealed for help to recruit more Nantwich volunteers to work in local primary schools.
Beanstalk recruits, vets, trains and supports volunteers to work with children who have fallen behind with their reading.
Volunteers work with three children and see each child for two 30-minute sessions a week during term-time for a whole year.
Barbara Garside (pictured) has been volunteering for the Staffordshire and Cheshire branch for five years after taking early retirement.
She said: "I had one little girl last year and when I first started with her she was eight and her reading was probably equivalent to that of a five year old.
"There was a definite improvement in the 12 months I had her. She was on her way to catching the rest up. Her confidence also grew.
"When I started with her, she was very quiet and hardly said a word to me but by the end, she was brilliant.
"I taught her to cross stitch and we worked on a sampler for her mum and she was so proud to give it to her mum at the end.
"I can see a noticeable difference in what she's like now. She comes to me and she walks taller."
Gail Washington, volunteer services manager for Cheshire, said: "We are currently looking for volunteers in Cheshire – Nantwich in particular.
"As a Beanstalk reading helper, you will work with children on a one-to-one basis, giving them your full attention and support to improve reading levels, increase overall confidence and inspire a lifelong love of reading."
The charity has over 80 staff and more than 2,100 volunteers who support over 6,000 children a year.
In Stoke-on-Trent, Staffordshire and Cheshire there are currently 90 volunteers supporting 75 schools.
Anyone interested contact Gail at [email protected], call 01782 827375 or visit www.beanstalkcharity.org.uk