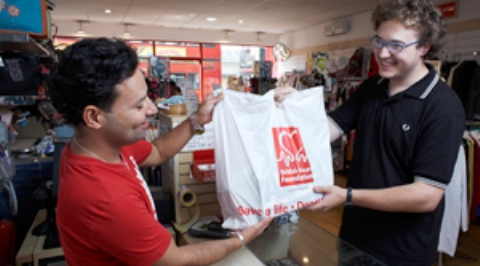 The British Heart Foundation Nantwich Shop celebrates its 21st birthday this week.
The outlet, on High Street, donates 100% of its takings to help the fight against heart disease.
And it has issued another appeal to coincide with its birthday for more goods to sell and keep going for another 21 years.
Jayne Booysen, British Heart Foundation area manager, said: "We've enjoyed a fantastic 21 years of business in Nantwich.
"I'd like to take this opportunity to thank all our loyal customers and volunteers who really make this Shop special and help the BHF fund its life-saving research.
"We are looking forward to welcoming ever more customers in Nantwich and making the next 21 years equally as successful!"
The shop is urgently appealing for good quality clothing, accessories, handbags, shoes, books, records, videos, DVDs, CDs and homewares.
It is also offering volunteering opportunities to help with stock sorting and pricing, window dressing, sales assisting and much more.
To find out about volunteering or to donate unwanted quality items, call in and see the shop manager or call 01270 610534.