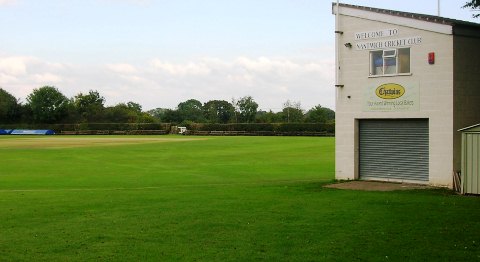 Nantwich Cricket Club are celebrating another trophy – this time won by their talented Under 15s team.
The youngsters beat Neston to win the final of the of the ECB-sponsored Cheshire Under 15s Cup at Grappenhall.
Nantwich scored 130-2 thanks to fine knocks with the bat by Ben Johnson (40) and George Newton (36).
Neston fell six runs short at 124-7 after needing to score 12 to win off the last over.
Brian Meredith scored 50 retired, while George Newton cemented his fine performance for Nantwich taking 2-14.
His younger brother, spinner Harry Newton, who had been playing for Cheshire Under 12s earlier in the day against Lancashire at Clifton, claimed 2-26.
Both are the sons of Cheshire Board's Cricket Director Richard Newton.
Nantwich Under 15s now go on to host the Nottinghamshire champions on Sunday, July 21.
The Cheshire trophy was presented by tournament organiser Mike Tyerman, who said it had been a "pleasure to watch such a sporting game played between so many talented young players".