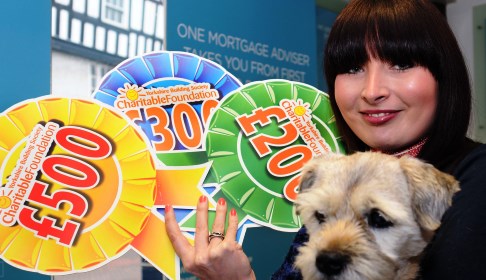 Nantwich people can help local charities and causes in their community to a slice of £100,000 funds.
The Yorkshire Building Society Charitable Foundation has the £100,000 to give away as part of "Make a Difference Week".
The Nantwich branch of Yorkshire Building Society will launch the week-long campaign on September 16.
Customers in the branch and members of the public can nominate a charity they would like to see receive support.
All charities nominated at the Nantwich branch will then be considered to receive a £100 share.
Caris Bayley (pictured), manager of Nantwich branch, said: "Make A Difference Week is a chance for the people of our town to tell us exactly which charities mean the most to them and they would like to see us support.
"This is our opportunity to help some of the smaller good causes that can often be overlooked for donations.
"We've made it as simple as possible for people to tell us about their favourite charity – all they have to do is call into the branch and fill in a form and within a few weeks their charity could get a cheque for £100."
The £100,000 is largely made up of donations the society receives through its "Small Change Big Difference" scheme.
Members donate pennies from the interest they receive on their accounts to the Charitable Foundation.
All donations received through the scheme are then donated out to UK-based charities.
Yorkshire Building Society Charitable Foundation has already donated more than £5 million to charities across the UK, with £48,000 of shared out between charities in Nantwich.