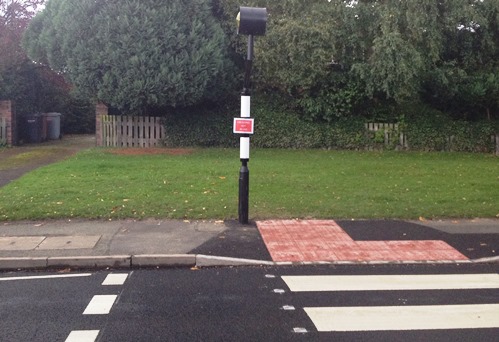 Highways engineers have wired up a new Nantwich road crossing which had been out of use for three weeks.
Parents campaigned for years for the zebra crossing on Wellington Road, outside St Anne's Catholic Primary School.
It was finally installed in October half-term – but three weeks on, power suppliers had still not connected up the beacons which meant it was officially "out of use".
Now Cheshire East Council engineers have put in place a temporary fix to enable parents and children to use the crossing.
Campaigner Rachel Greenwood said: "The lights were finally connected this week.
"We used the crossing for the first time coming out of school.
"I understand from the Cheshire East Council engineer who was on site all day that it is a "temporary solution" while they wait for Scottish Power to connect it to the main electricity supply.
"The engineer said they have no timetable for when Scottish Power will complete the work.
"But as far as parents and children at St Anne's are concerned, the much needed crossing is finally operational!"
A spokesman for Cheshire East confirmed: "The Wellington Road crossing lighting is now fully operational."