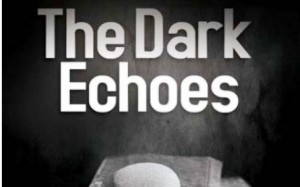 A Cheshire garden designer is launching his new novel at Nantwich Bookshop later this month.
J.P.Cansdale's "The Dark Heroes" is the first of a new trilogy, by Pegasus Publishers.
And the author will be in Nantwich on June 20 to sign copies at the launch.
"The Dark Heroes" follows the lives of characters from different countries and backgrounds as their lives intertwine across time and space.
It becomes a battle for good and evil to save lives or end them. The Dark Echoes challenges the very light that surrounds us; but in the darkness of existence, what is good and evil?
The author, born in Guildford in 1971, is a horticulturist who has been constructing and working on large private gardens and estates around the UK for 20 years.
He also writes schemes of work for Youth Drama and has a passion for creativity.
He lives in Cheshire with his wife and two children.
The book launch at Nantwich Bookshop will take place at 7pm on June 20.