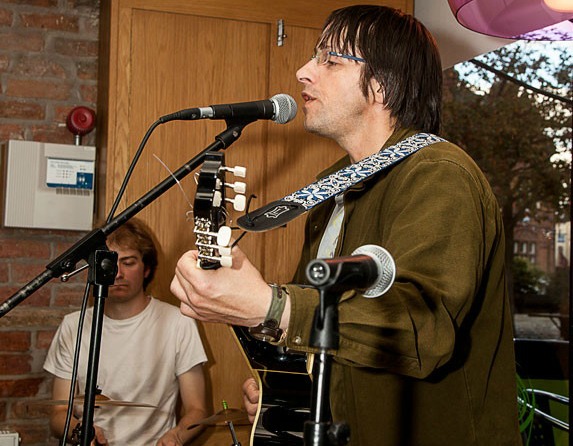 Award-winning Nantwich Coffee Shop, Enzo, hosted an acoustic set as part of 2014's Words and Music Festival, writes Kirsty Rollings.
Pizza and other Italian dishes were being served early evening, as festival organiser Nigel Stonier, introduced the set.
Addressing the audience, he said: "One purpose of the Words and Music Festival is to promote original material.
"By coming along to this event, you are supporting independent musicians and helping promote original music.
"So, if there's anything that you like tonight, all artists have CDs which I would encourage you to buy."
Local singer songwriter Jonathan Tarplee opened the set with lyrical beauty "There She Goes", taken from his debut solo album Attachment Theories.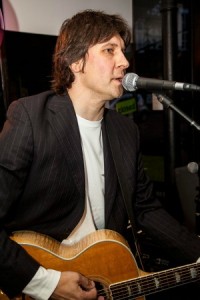 Moving on to 'Flamingo', the atmosphere changed, and feet were tapping among the Nantwich diners.
Jonathan introduced Chris Capel and later folk singer song writer Tiki Black, from Manchester.
The introduction promised wonders from Tiki Black, and absolutely delivered.
Enzo's audience was silenced by the sound of Black's intro to beautiful opening of 'Listen'.
This free acoustic event epitomised the beauty of Nantwich's seventh year of Words and Music Festival.
It combined local and original talent in a small and unique setting, with good food, drink and a strong sense of community.
Enzo will host a final acoustic set again this Sunday (October 12) at 2.30pm, featuring performances from The Kid On The Wall and poems from Paul Cookson.
(pics by Paul Compton)