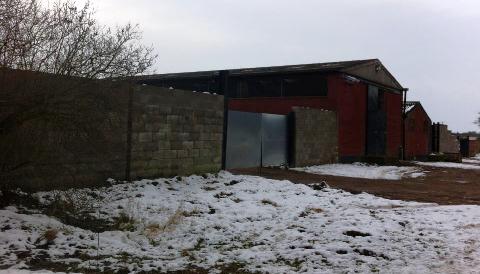 Animal cruelty charges against directors of a Nantwich abattoir have been dropped by the Crown Prosecution Service due to insufficient evidence.
The decision comes just four weeks after a separate investigation into alleged horse passports irregularities at the same Red Lion abattoir was abandoned for the same reason.
Father and son Derek Lesley Turner, 80, and Derek William Turner, 41, each denied seven charges of 'permitting horses to sustain avoidable excitement, pain or suffering' at the abattoir in Sound Heath, near Wrenbury.
Notices formally discontinuing the cases were scheduled to go before South Cheshire Magistrates Court today (October 27).
And the Turners' lawyer David Kirwan today labelled the prosecution case as "sloppy and shambolic".
The Turners were charged as directors of High Peak Meats Export Ltd under the Welfare of Animals (Slaughter and Killing) Regulations 1995.
Seven contraventions of Regulation 4(1)(b) are said to have occurred at the premises between October and December 2012.
It followed secret filming by animal rights group members who fitted secret cameras in and around the slaughter area.
Footage allegedly showed three Polish workers, who it is believed have now returned to Poland, stunning horses in the presence of other horses, which is not allowed, and hitting a horse with a knotted piece of rope to keep it under control prior to it being slaughtered for meat.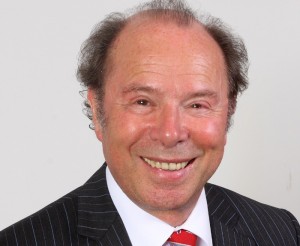 Leading agricultural lawyer Mr Kirwan (pictured, right) said: "We were prepared to argue in court how this prosecution was sloppy and shambolic on several levels.
"The CPS was exclusively reliant on covert video footage obtained illegally by a non-regulatory body.
"There was no evidence that suggested the Turners, who do not appear in any of the footage, knew what was happening let alone 'permitted' it as they were accused of.
"This matter dragged on well beyond the permitted six-month time frame for charges to be brought, again illustrating what a dysfunctional body the Food Standards Agency is.
"Allegations should have been dismissed long ago, not allowed to fudge and fester to our clients' detriment for almost two years.
"The FSA did not progress the investigation sufficiently and when they finally passed their file over to the CPS the case was out of time.
"The publicly funded FSA is bungling its way through gung-ho prosecutions with little understanding and seemingly no regard for the British farming community."
But the FSA claim they did pass on evidence for prosecution in time.
An FSA spokesman told Nantwichnews: "Kirwans has got its facts wrong. The FSA submitted its investigation report to the CPS well within any statutory time bars for prosecution."
The CPS has now notified Kirwans of its decision to discontinue all matters against the defendants, including the three workers featured in the video footage who were similarly charged with animal welfare breaches.
The CPS said there was insufficient evidence against the Turners, while a prosecution against the Polish workers was not in the public interest.
In the earlier case alleging irregularities with horse passports, five people were due to stand trial relating to documents of six horses that were rejected for slaughter at the Red Lion abattoir in early 2013.
As reported by Nantwichnews, this case was discontinued on October 1.