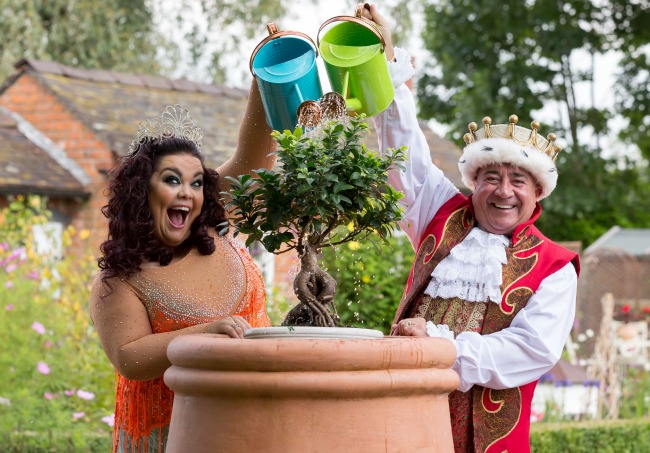 I can still remember the excitement of going to see a panto when I was a child.
And on Saturday night I was lucky enough to go to the opening night of "Jack and the Beanstalk" at The Lyceum in Crewe.
Pantomime makes a special time of year even more magical.
And I wasn't the only one looking forward to the performance.
The Lyceum quickly filled up with excited voices, children waving flags, wearing Christmas jumpers and eating popcorn.
A traditional show, 'Jack and the Beanstalk', was everything a good panto should be, complete with a Dame, a pantomime cow and baddie.
There was lots of singing and dancing, audience participation and of course lots of laughs.
The stars of the show were Lisa Riley as the good 'Fairy' and Brendan Sheerin as 'King Crumble'.
Lisa Riley clearly enjoyed her role, and the audience adored her.
Returning to the Lyceum and playing 'Simple Simon' was Peter Piper, who quite frankly stole the show.
His comedy routines were excellent, and he worked incredibly well with the children invited onto stage at the end of the show.
He was superb and I hope he returns again next year.
A wonderful production which brought the magic of Christmas to everyone who saw it.
'Jack and the Beanstalk' is running at The Lyceum until Sunday January 4, 2015.
For ticket availability and booking, visit www.crewelyceum.co.uk
(pic courtesy of Web Webster Photography)