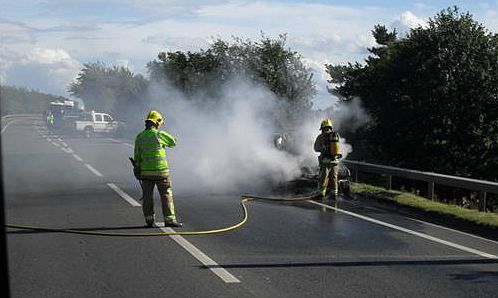 Hundreds of motorists were caught up in congestion today after a car fire on the busy A500 Nantwich bypass.
The blaze started in a car on the road between the Cheerbrook and Peacock roundabouts.
A fire crew from Nantwich was called out at about 4ppm and they extinguished the blaze with a hose reel.
No one was injured, but the incident forced the road to be closed for a while, causing congestion around the area on the A51, A534 and A530 routes.
(pics courtesy of Cheshire Fire and Rescue Service)