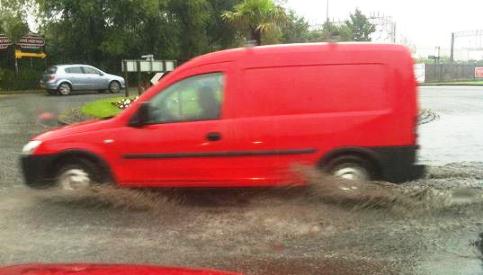 Residents and drivers across Cheshire East are being warned to be aware of potential flooding problems this week.
Cheshire East Council highways teams have to close three roads due to floods today (January 4), including Windmill Lane in Buerton near Nantwich, and Maw Lane and Gresty Lane in Crewe.
Maw Lane has now re-opened.
Highways teams have attended 20 flood incidents since yesterday's heavy and persistent downpours.
They are continuing to attend instances of localised flooding in various parts of South Cheshire.
Motorists are urged to be alert to possible flooded roads and all residents are advised to contact Cheshire East Highways to report any incidents of flooding.
The number to call is 0300 123 5020.
More heavy rain is forecast for the week ahead.