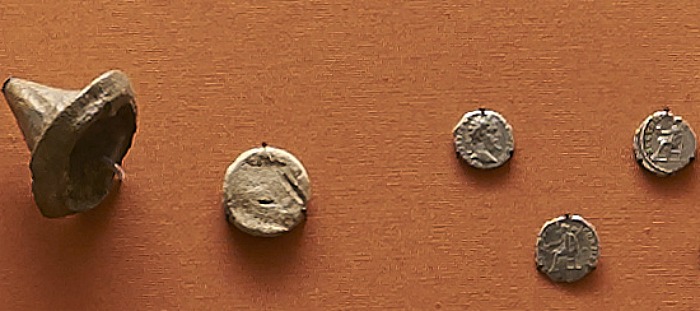 A Roman coin hoard dating from the second century and found in Acton by a metal detectorist, has been acquired by Nantwich Museum.
The hoard includes five silver denarii (equal to ten asses) deposited in a distinctive lead cone-shaped container with a lead disc stopper which would have been held in place by a nail or pin.
The container appears to be purpose-made, suggesting a ritual offering.
All the denarii are of the Roman Emperor Septimus Severus who died in York in 211 and were issued between AD 194-198.
Nantwich Museum manager Denise Courcoux (pictured) said: "Acquisition of the hoard was made possible through a donation to the museum by Acton Parish Council, for which we are very grateful.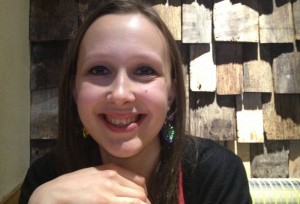 "The hoard is currently on display at the British Museum in London until May when it will be passed to Nantwich to form a valuable part of its Treasure display."
The exhibition at the British Museum "Hoards: the hidden history of ancient Britain", supported by Stephen and Julie Fitzgerald, runs until May 22.
It looks at the stories behind the headlines of buried treasure, focusing on prehistoric and Romano-British hoards from across the United Kingdom.
The reasons are explored why ancient people have placed precious objects underwater and in the ground since the Bronze Age.
Recent discoveries are showcased of hoards reported by finders and archaeologists through the Treasure Act and studied at the British Museum.
The display traces the story of hoarding from Bronze weapons discovered in the river Thames and the first Iron Age coin hoards, through to the Hoxne and Oxborough hoards, buried after the collapse of Roman rule in Britain.
The exhibition's centrepiece is the enormous Frome hoard pot, which held a discovery of 52,503 Roman coins, the largest to be found in a single container.
For details visit www.britishmuseum.org
Contact Nantwich Museum on [email protected], call 01270 627104, visit www.nantwichmuseum.org.uk