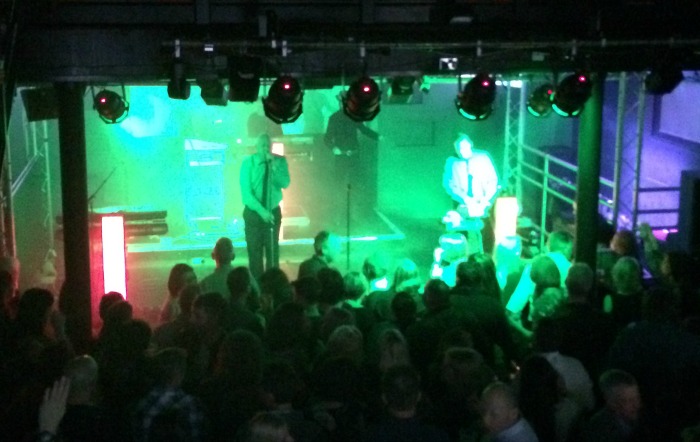 Nantwich Jazz, Blues and Music Festival has got off to a rip-roaring start, writes Jonathan White.
Thousands have packed in to different venues around the town in the last 48 hours as the five-day festival swings into action.
Organisers expect more than 40,000 people will attend the festival between March 24-28.
There are more than 100 performances at 16 venues in Nantwich.
The new official Bank Stage, behind NatWest Bank, will feature bands from Friday to Sunday.
Entry to the majority of the festival pub gigs is via a wristband. Musical genres include jazz, blues, swing, pop and rock.
Headline acts include the Big Country, The Revolutionaries, Aynsley Lister, Red Butler, Kyla Brox, FM, The Jive Aces, The Swing Commanders, Bad Manners, and Nearly Dan.
Electronica tribute band 'Electro 80s' performed on the opening night at The Studio Nightclub & Music Venue.
Their concert took place in front of a capacity 500 people.
Electro 80s performed a two-hour set recreating songs by artists including Gary Numan, OMD, Visage, Tears for Fears, Kraftwerk, A Flock Of Seagulls, Howard Jones and Depeche Mode.
Nigel Woodhouse, director of operations at The Studio, said: "It is fantastic to have Electro 80s back this year.
"We are hoping to make it a yearly event to open the festival.
"It is great to have so many people reliving their youth to the unmistakable sounds of the 80s.
"We hope visitors also enjoy the numerous other bands we have on offer over the weekend."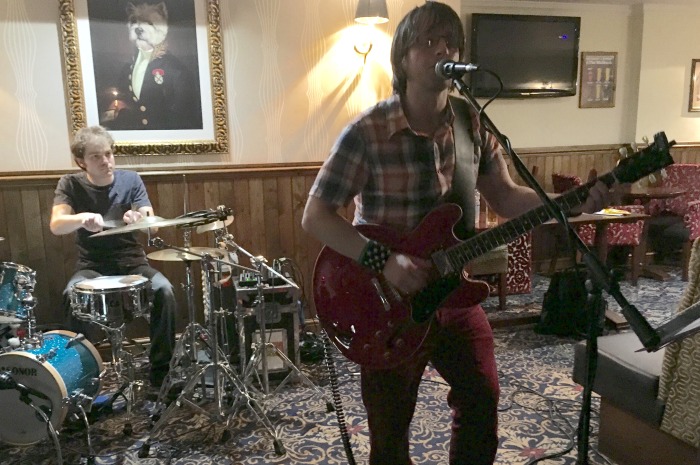 The opening night also included Nantwich-based singer/songwriter Jonathan Tarplee, who performed at The Malbank for the first of four gigs at the festival.
He said: "The Malbank show with Dan Logan was fab.
"I'm looking forward to playing more gigs around town with Dan and my full band The Blue Yellows."