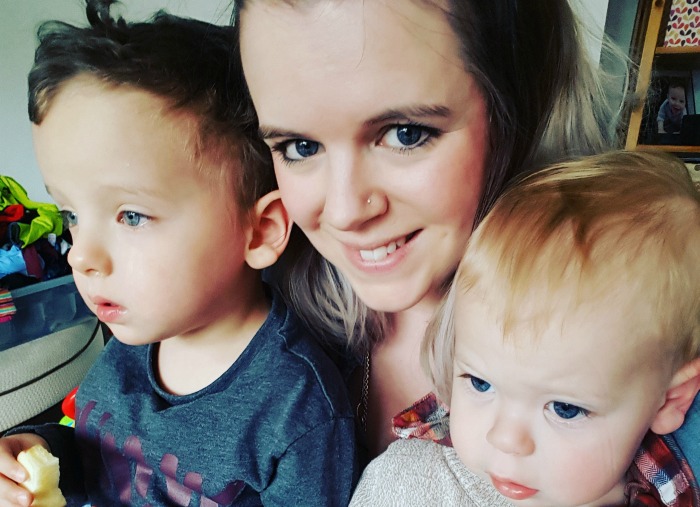 A Nantwich mum who started a blog after both her sons had to be cared for by specialist nurses, has reached the finals of the UK's biggest blog awards.
Josie Selby, who writes the blog 'The Whimsical Adventures of a not so Supermum', is one of just six finalists in the Mum and DaD Blog Awards Best Baby category.
The 32-year-old has beaten more than 7,000 other blogs nominated in the awards.
'The Whimsical Adventures of a not so Supermum' tells the story of Josie and her two boys Grayson and Myles and their life in Nantwich.
It also includes product reviews, competitions and commentary on parenting issues.
Josie started writing the blog when her youngest son Myles was only a couple of months old.
She had already been through the trauma of her first son, Grayson, who was born at Leighton Hospital at 29 weeks weighing just 2lb 15oz.
"He was cared for by the wonderful nurses and doctors on the NICU ward for six weeks before he was able to come home a healthier yet still tiny 6lb 4oz," recalled Josie.
"No one knows why he was premature but it made my second pregnancy an anxious one culminating in Myles born at 36 weeks and also having to spend his first few days in NICU.
"I found the blog a great way to express my thoughts and feelings while adjusting to life as a mum of two boys and also reflecting on events that have happened in our lives.
"There's been some incredible highs but also some lows, recording our adventures as a family has been my way of staying sane.
"Nearly a year since launching my blog and I have reached the finalist stage of the MAD Blog Awards.
"It's fantastic to know people enjoy reading about our adventures, and blogging is a fantastic way to connect with other parents.
"I'm so happy people nominated my blog, and it's such a great honour to have reached the finals of the awards."
Josie and husband Ben moved to Nantwich eight years ago when she secured a teaching job at Malbank School.
She hopes to return to work as a science teacher following the end of her maternity leave.
Josie has also helped launched Pudding & Chops – a business run with a friend designing and making alternative milestone cards www.facebook.com/puddingandchops/
Voting for the 14 categories of the Tots100 MAD Blog Awards is open until May 27.
The winners of each category will be announced at the gala awards ceremony on September 16 at the Royal Garden Hotel in London.
Readers can follow 'The Whimsical Adventures of a not so Supermum's' blog at www.thewhimsicaladventuresofanotsosupermum.com