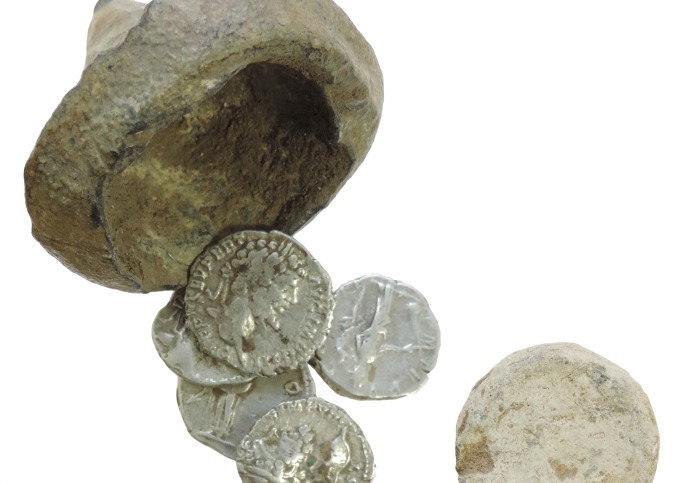 Nantwich Museum is holding a free public coins and hoards day as part of its Treasures of Nantwich project supported by the Art Fund.
Visitors will be invited to view and handle objects, talk with experts about items on display, and bring their coins for identification.
There will be two free talks during the event on June 4.
Roman coin expert Matt Ball will be speaking about hoards in the North West, with a focus on the Cheshire Hoards.
And the British Museum's Henry Flynn, project curator of the Money and Medals Network, will talk about the region's wealth of numismatic collections.
Members of the South Lancashire & Cheshire Metal Detecting Club will be on hand to answer coin-related questions.
The event will also offer visitors a chance to view Nantwich Museum's acquisition of the Acton Hoard, fresh from its display in the exhibition Hoards: the hidden history of ancient Britain at the British Museum.
Found in Acton in 2014 by a metal detectorist, this Roman hoard dates from the second century.
It comprises five silver denarii (equal to ten asses) deposited in a distinctive lead cone-shaped container with a lead disc stopper which would have been held in place by a nail or pin.
The June 4 event marks the completion of the Treasures of Nantwich project, which was made possible by a £8,250 grant under the 'Treasure Plus' scheme through the Art Fund, supported by The Headley Trust.
The scheme aims to deepen public engagement with items of treasure and archaeological material.
At Nantwich Museum it has enabled a new display case and interpretation of the museum's treasure collection, as well as interactive coin holders and two public events.
The objects involved have all been discovered locally and shed light on the lives of people who once lived in the town and the surrounding area.
They include Roman coins and brooches, a Saxon pendant cross and pottery dating over a 600 year period.
Contact Nantwich Museum on [email protected], call 01270 627104, visit www.nantwichmuseum.org.uk