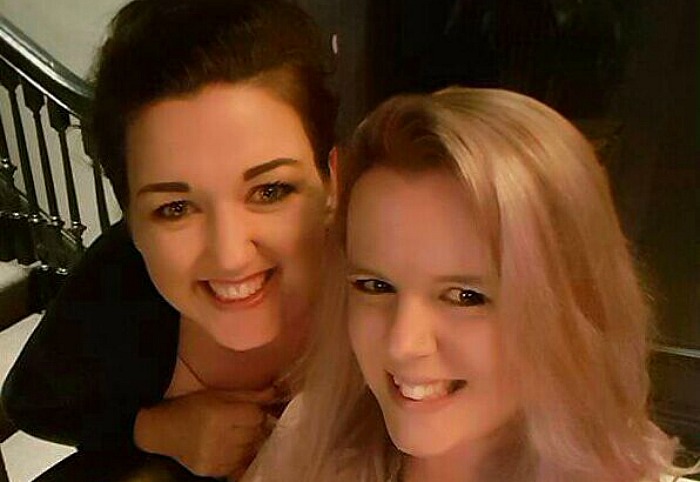 Two Nantwich mums have teamed up to launch a new cards business – celebrating the parental experiences of sleepless nights, baby vomit and poonamis!
Friends Josie Selby and Laura Furber shared so many of the hilarious milestones as new parents, they decided to turn it into a business.
So they set up Pudding and Chops – an alternative cards venture to celebrate the parenting journey.
Cards include 'Today I did an epic Poonami', 'Last night I kept mummy and daddy up all night', 'Today mummy got to have a hot brew', and 'Today mummy got to pee in peace'.
And the cards are flying off the shelves – with orders from around the UK as well as the US.
Qualified teacher Josie Selby said: "It's so easy to get bogged down with the not-so-nice things that can happen during the first years of being a parent.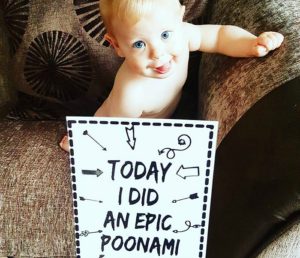 "They acknowledge the crazy yet everyday moments we all go through as a parent, it's not all sunshine and roses so why pretend it is!
"Sometimes it's easier to see the funnier side of it all and have a laugh.
"It makes life a little more pleasant when you are sleep deprived, hungry and generally exhausted!"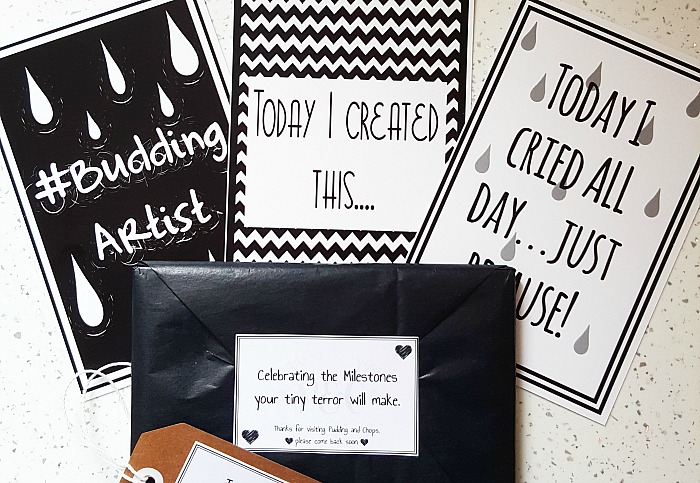 The friends believe they compliment each other perfectly as Josie does the design work while Laura, from Wybunbury, handles the business and marketing side.
Laura, mum to daughters Amelie and Nessa, moved to the UK from Ireland in 2010, and works for Swansway Garages in Crewe.
They launched Pudding and Chops in April after months of deliberating, planning and designing.
"Our name Pudding and Chops comes from the nicknames we give our youngest children – the 'little terrors' that united us in our friendship and now our thriving business partnership," added Josie, mum to sons Grayson and Myles.
"I deal with the creative side of designing the cards and managing social media.
"Laura deals magnificently with the business side, interacting with our customers and clients.
"We wanted to create something that would highlight the realities of parenting, the normal day-to-day moments, the not-so-glamorous and sometimes the down right tough moments.
"We wanted to make light of what can be the hard times in the parenting journey – bringing a bit of humour when feeling exhausted and pushed to the brink of sanity.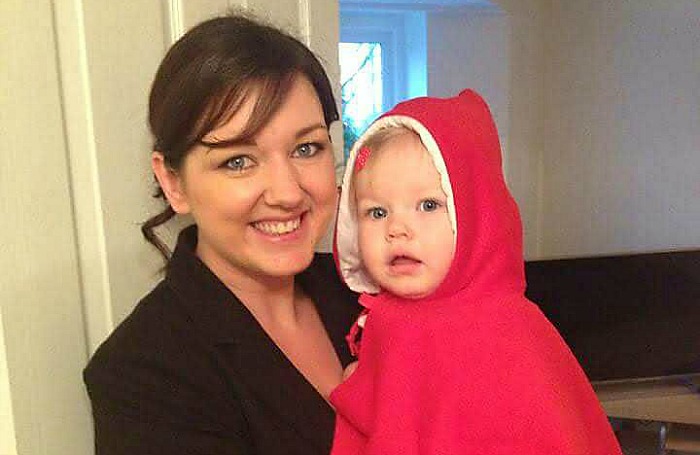 "Parents are embracing the shift in social media showcasing the realities of life with kids and we think our cards compliment this perfectly.
"We are keen to support local businesses so we have teamed up with Johnson's Printers in Nantwich who print our cards and we lovingly hand wrap every pack and adorn with ribbon should our customers choose to have them gift wrapped and sent to a special someone.
"We have shipped our cards nationwide, across the pond to Ireland and even shipped overseas into America."
The friends have been selling their cards through Facebook  and on Ebay, as well as Etsy shop and now Amazon.
"We also collate some of the fabulous reviews we've had from a repertoire of parenting bloggers," added Josie (pictured below).
Follow Pudding and Chops on Twitter www.twitter.com/puddingNchops and Instagram www.instagram.com/puddingandchops