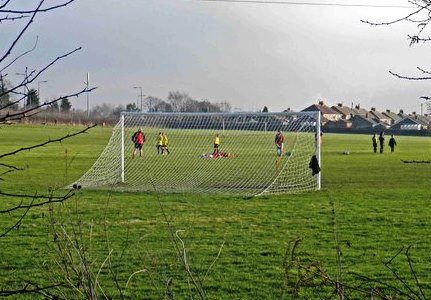 Division One club White Horse provided the big shock in the Presidents Cup with a 3-2 win over Premier Division AFC Barkode.
Davis bagged two goals and Wharton scored the third for White Horse with Clark and Todd scoring for AFC Barkode.
Railway Hotel were leading 2-0 after 35 minutes when a Nantwich YF player suffered a double leg fracture which led to the game being abandoned.
AFC Leopard won the all Premier Division tie with Salvador by 5-0 with a similar score-line for Sydney Arms over Division One side Sandbach Town.
Scorers for AFC Leopard were Butler, Raymond, Challenor, Skelton and Robinson and scorers for Sydney Arms were Mellor (3), Parker and Muskery.
Premier Division teams Crewe Ath, Wistaston Ath and NHB FC overcame Division One sides.
Crewe Ath beat Elworth Park 5-2 with goals from PJ Hudson 2, Josh Clark, Malcolm Bostock and Nathan Tickle.
Wistaston Ath won 5-1 at Haslington FC with Ryan Broadhurst and Leo Davies both scoring twice with Jordan Smith also netting. Alex Dale scored for Haslington.
NHB FC beat Faddiley 6-3 with a hat-trick from Carl Smith and other goals from Henry Buckley, Adam Williams and Archie Love.
Matt Scott (2) and Ash Lawton scored for Faddiley.
There were three all Division One ties with White Eagles defeating Cricketers Arms 12-2 with goals from Burzynski (4), Lewandowski (2), Matkowski (2), Boryczewski (2), Rus and Szklarski scoring one each.
Knowlson and Dunning scored for Cricketers Arms.
Bank Corner, thanks to a Jordan Southwell hat-trick, beat Market Tavern 6-4 with other goals from Andy Garrett 2 and Mark Goodwin.
Ben Guildford 2, Dan Morgan and Andy Stubbs scored for Market Tavern.
Talbot scored after only 29 seconds and led Audlem 2-0 after only three minutes – but were losing 3-2 at half time.
They eventually won 6-3. Ben Reddock 2, Gaz Gordon 2, Steve Watts and Alex Jones scored for Talbot with Kev Rodgers, Andy Betteley and Connor Jones scoring for Audlem.
In the Staffs FA Challenge Cup, Betley FC took an early lead but conceded five goals in a 15-minute spell either side of half time, going down 6-2 to Silverdale Ath.
There were only two Crewe Regional Sunday League games, with Eight Farmers winning 9-3 at Willaton WS in the Premier Division
Jay Thomas scored four times with other goals from May 2, Mellor 2 and Gill.
Connor Perry 2 and Callum Hughes scored for Willaston WS.
In Division One, Crewe FC scored 16 as they thrashed bottom club Wrenbury 16-2.
Rhys Potter and Sean Owen both scored four times with other goals from Paul Bowker (2), Jonny Yates (2), Lewis Vyse, Callum Wilkinson, Mike Smith and Danny Cartwright.