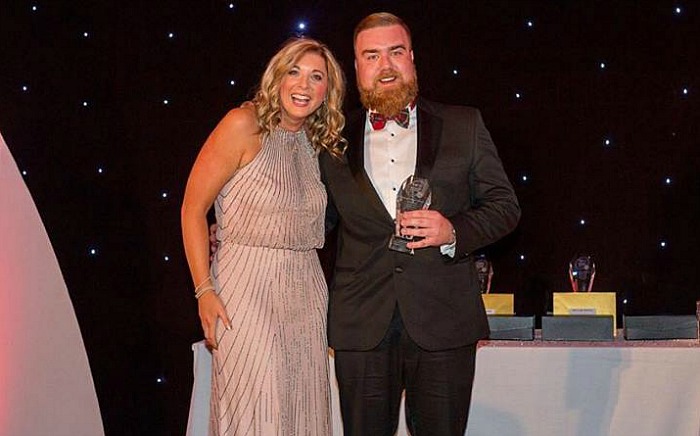 The founder of popular craft beer bars in Crewe and Nantwich has scooped the South Cheshire Chamber of Commerce's Young Business Person of the Year award.
Sam McGarrigle's Beer Dock creation now has two successful bars – on Nantwich Road in Crewe and Swine Market in Nantwich.
And the success of the two outlets has earned him the Young Business Person accolade in this year's awards – just four years after graduating from university.
Sam, 26, from Crewe, said: "It's a great honour to be recognised in the local community for this achievement.
"I've worked hard over three and a half years and awards like this are the cherry on the cake for it.
"To be recognised in this category shows that Beer Dock is accepted locally as the destination for craft beer in both Crewe and Nantwich.
"The formula is simple and we hope to replicate throughout the country.
"Our growth has been organic and being an independent company with no ties allows us to demonstrate our enthusiasm and knowledge of beer freely within the local community."
Sam studied at South Cheshire College and Nottingham Trent University studying Planning and Development
He graduated in 2012 and opened the first Beer Dock shop in June 2013.
Beer Dock also made the shortlist for Best Small Business, at the awards which were held at Crewe Hall on November 25.