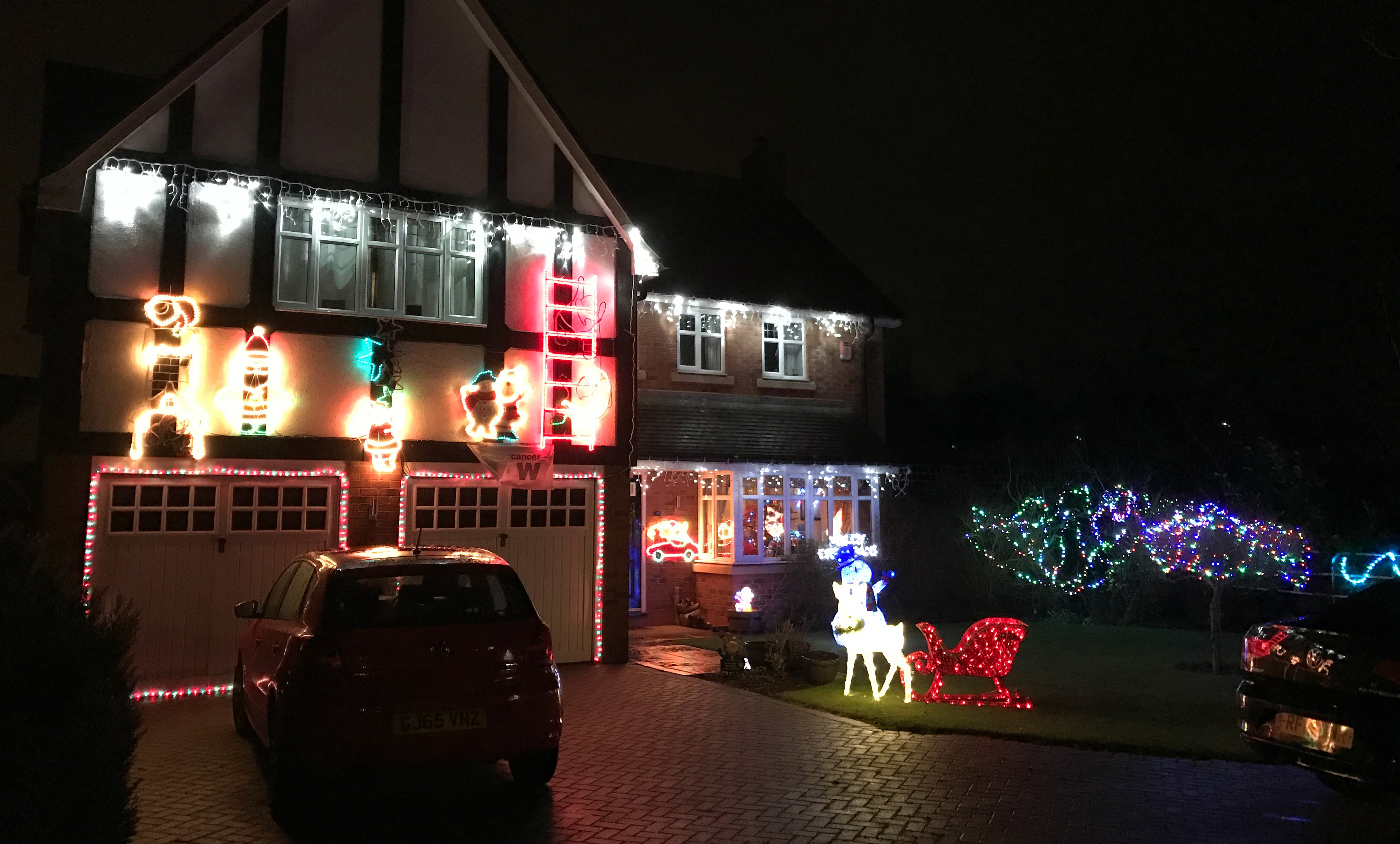 Scores of Nantwich and Crewe householders have been entering into the Christmas spirit once more with these amazing lights displays.
Nantwichnews photographer Jonathan White scoured the local streets to feature these festive fun homes.
Many have spent hours putting their displays together – as well as large electricity bills – to bring some Christmas cheer to locals.
Jonathan said: "I enjoy the Christmas lights on Nantwich town square and Nantwich Civic Hall, but I also really enjoy the over-the-top Christmas lights and decorations that some local homeowners set up each year.
"Their electricity bills must be sky high, but they never fail to bring a smile to my face!"
Favourites in Nantwich this year are on Weaver Road, Barony Road, Blagg Avenue, Cope Avenue, and Hawksey Drive.
"My most favourite Christmas house is located on Hawksey Drive," he added.
"The owners have decorated their house frontage, garden and trees in a wide selection of lights and Christmas scenes.
"They also have a metal post-box at the front of the premises for donations to charity.
"Thank you to members of the Nantwichnews Facebook group for their Christmas house suggestions," Jonathan added.
You can see more pictures from Jonathan at his local Christmas house photos display on Flickr: https://www.flickr.com/photos/jonathanawhite/albums/72157676111880912